Railroads Romania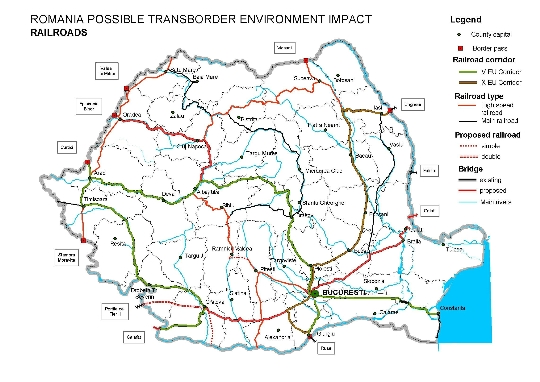 Railways have a length of Romania 11343km. Mountainous terrain complicates the country moving vehicle, so the trip by train associated with significant time costs. The country has a track width of 1435, 1000 and 1520mm. In some areas, to move better by bus than by train. On the other hand, many roads are in poor condition. Romania feels the need for reconstruction and modernization of roads and railways.
Features of the transport system
The railway sector is the basisRomania transportation structure. The average speed of the bus on the Romanian roads is 60 km / h. Therefore, the locals prefer to use the train to travel between cities. Railways Romanian border with Serbia ways, Moldova, Ukraine and Hungary. The main nodes are considered to Iasi, Constanta, Remnitsa, Bucharest, Galati. Bucharest - the capital of the state, is connected with the other settlements by the railway network. Romanian railway system service operators such as CFR Marfă and Grup Feroviar Român. Rolling stock repair company Remar.
Romania has a convenient outlet to the sea, but the sea andriver transport developed here is not very good. In recent years there has been a trend towards the development of road and water transport. But most of the load on the carriage of passengers and cargo is on the railway. The country maintains international relations via sea and rail transport.
Romanian passenger trains
The railway system is extensive, butoutdated. Rolling stock needs to be updated. In the major cities and towns ply composition "Blue Arrow", which are comfortable. In Romania, there are passenger trains personal categories that run on the short-haul routes and stop at every station. These trains are the most accessible and slow. On long-haul travel acelerat trains that move faster passenger. More comfortable and expensive rapid considered compositions. The most convenient and fastest trains are InterCity category.
Tickets for the Romanian train is recommended to buybeforehand. This can be done by telephone, SNCFR agency. traffic and routes are shown in Charts http://www.cfr.ro site. Passenger trains are often crowded during peak hours, especially for suburban trains personal. The advantage of such trains - cheap travel.
Photo