A trip to Romania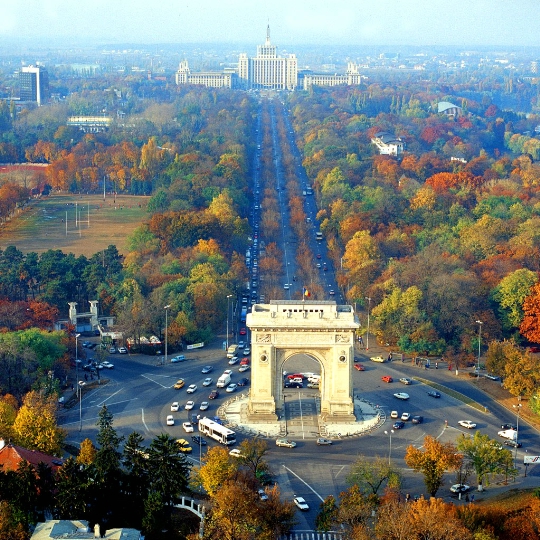 A trip to Romania, home of Dracula, will presentyou many surprises: the steep ski slopes, mountain serpentine bends, the local mud. And do not forget to evaluate the country's national cuisine delights.
Public transport
In Bucharest, you can comfortably walk, take a bus, tram, trolley, or one of the three metro lines.
Most of the routes served bymodern buses, the main difference between them - a great capacity of passengers. But they are almost always full. Another huge disadvantage of this type of transport - the lack of air conditioning, which makes the trip in the summer is very heavy. Tram and trolleybus lines are only in the city center. Tickets are sold in kiosks with silver «Biiete RATB» inscription. You need to validate the ticket at the entrance.
The organization of public transport is quite good andother cities, but buses are also very often overcrowded. On the route buses leave at five in the morning and finishes the movement at eleven o'clock in the morning.
intercity
Buses, which make long-distance flights, mainly in the already old. Tickets can be purchased at the box office and train station, and the bus driver.
Taxi
Machines are mainly equipped with meters. If it is not, it is always necessary to agree in advance on the cost of the trip.
In the country there are state (the machine with the "checkered") and private (with the letters "P" and "RO" on the roof) cab. The latter will cost a bit more expensive, but they are much easier to catch.
Metro
Underground work starts from five in the morning untileleven at night. The interval between trains no more than 8 minutes. Tickets must be purchased even at the entrance to the station itself, and compost them directly after leaving the platform.
airlift
The country has well-developed domestic air service. From Bucharest Airport can be reached in any major city in the country. But the flight cost is quite high (about $ 60-80 in one direction only).
Railway transport
This railway - the mostcommon way to move around the country. The total length of roads - 11,343 km. The road network covers a large area of ​​the country. Its drawback is the outdated rolling stock. But at the same time the railways remain the most reliable and affordable means of transportation.
Flights between major cities make a new train, so a trip quite comfortable. But such compositions is very small.
Water transport
There are many rivers, but cruising on them exclusively boats and boats. The country has a large ferry. If you wish, you can make a trip on a cruise ship.
Photo