Barnaul Airport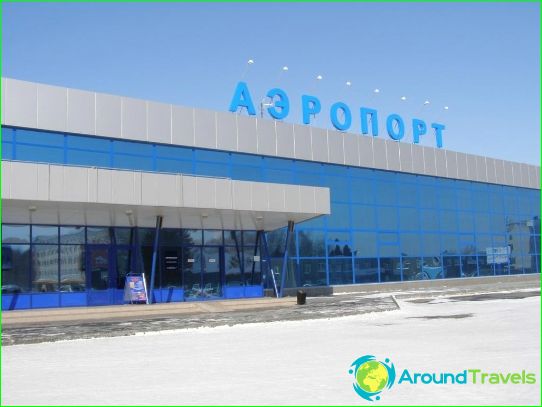 Airport named after the famous Barnaulcosmonaut German Titov located in seventeen kilometers from the city center towards its western part, near the village of Mikhailovka. The main airport is operated by OJSC "Airline Altai". As the administrative area, the airport is considered part of the city of Barnaul. The international airport receives and maintains all types of aircraft from small AN-2 to shirokofizyulyazhnyh Boeing 767. Its capacity for the year is more than three hundred thousand passengers, not including postage and shipping. The airline provides air communication with the cities of Russia and the CIS republics. It has regular charter flights to Turkey, Greece, Italy and other popular among Russian tourists countries in Europe and South Asia.
History
Founded Barnaul airport fallson October 1937. Then, in the newly established capital of the Altai Territory was created Aviation flight of planes PO-2. And in 1967 the opening of direct air links Barnaul-Moscow flight was carried out on the IL-18.
In 1995, the airport was given the statusinternational and September 1997, the airline goes into OJSC "Airline Altai" management. In May 2010, Barnaul airport was named after the hero of the Soviet Union, pilot-cosmonaut German Titov.
Currently, the airline entered the complex structure of the technical facilities, terminal, runway length of 2850 meters, service refueling aircraft.
Tools and Services
Like most Russian airports,serving international traffic, the airport in Barnaul provides a full range of services for a comfortable trip to passengers. Guests can relax with a comfortable hotel at the airport, a mother and child room, medical center, a cafe, a restaurant, several shops.
There is a currency exchange office, booking office, information desk, post office, internet cafe. For of VIP-passengers are equipped with a conference room and a meeting room.
Transport
The airport is located within the city limits, sohere regularly ply buses №110 and №144. As well as minibuses and taxis. In addition, from the airport there is a regular bus service to the popular resorts of the Altai Territory. And wanting to continue the journey through the Altai airline provides helicopters.
Photos of Barnaul Airport