The airport in Blagoveshchensk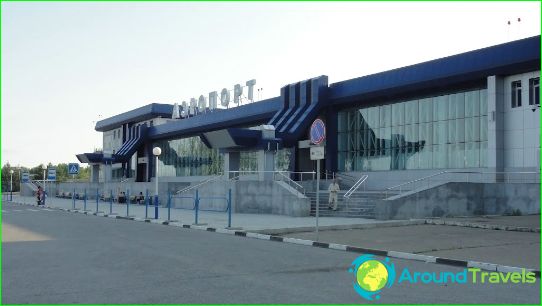 Ignatievo Airport serves the city of the Amurregion - Blagoveshchensk. This airport is located about 15 kilometers north-west of the city. Ignatievo Airport carries flights on a regular basis in the city of Eastern Siberia, the Far East, as well as in the Russian capital.
Every year served about 320 thousand passengers. In addition, the airport annually processes more than 3 million tons of cargo.
Ignatievo airport has only one runway, its length is 2800 meters.
It is worth noting that the airport in BlagoveshchenskIt is an alternate airport for the aircraft, resulting from the Americas to Asia. Its runway is able to take aircraft Airbus A300, A310 and others.
From international destinations depart from here flights to Bangkok, Trang, Phuket and Krabi.
services
Blagoveshchensk Airport offers all the necessary services on the road.
Café located on the second floor of the passenger terminal. You can always have a snack tasty and fresh food.
Besides on the territory of the terminal there are shops where you can buy a variety of goods - food essentials, newspapers and magazines, souvenirs, etc.
For Business Class passengers the airport offersseparate lounge, which provides a comfortable waiting for your flight. Economy Class passengers can also use the business lounge services cost - 2000 rubles per person.
If necessary, passengers can ask for help in the clinic, which is located in the left wing on the first floor of the building. You can also buy the necessary medicines in a pharmacy.
Of course, there are basic services - ATMs, banks, luggage storage, etc.
Getting there
From the airport you can get to Blagoveshchenskin several ways. From the terminal building to the city center adjusted the movement of buses. Hence №8 bus runs regularly which is 18 rubles will take passengers to the city center. Slightly more expensive cost express bus №10e, it should also be to the city center, but the fare will cost 23 rubles.
In addition to the airport anywhere in the city can be reached by taxi.
Photos of Blagoveshchensk Airport