Airport Cheboksary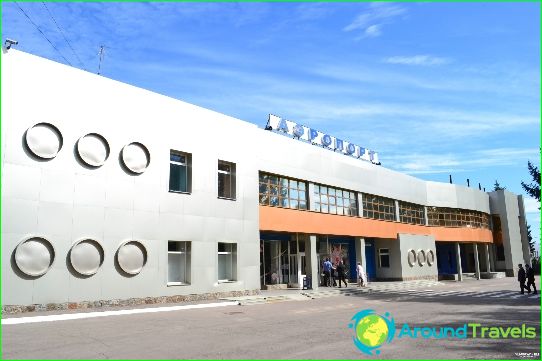 The international airport in Cheboksary - basic,Today Chuvashia airport, located in the city. Its runway has a length of just over 2.5 kilometers. A capacity is about 500 thousand. People a year.
The main airline todayenterprise remains the company "Rusline". It carried out year-round flights to Moscow, St. Petersburg and Surgut, and in the summer charter flights to Sochi, Simferopol and foreign tourist country.
For several years, the airport in Cheboksarysuccessfully cooperates with such famous companies as "UTair", "RusLine", "Tatarstan", and Nordwind Airlines. Air services have been established with Ufa, Samara, Saratov and other Russian cities.
The company currently fulfillsproject to increase the number of flights. Negotiations on entering into contracts with airlines "Yamal" and "Russian" service charter flights to resort cities of the Russian Federation. In 2013, the Bulgarian delegation met with the management of the airport, where the concept of further cooperation with the Bulgarian air carriers discussed.
services
Airport Cheboksary has a standard set of services for passenger service: cozy lounges, a mother and child room, mail, Internet, payment terminals and ATMs.
Work storage and clinic camera. there is a waiting room Superior for VIP-clients. It is also the ticketing offices.
The registration of the two rooms setreception desk with luggage collection points, as well as border and customs control. Organized hour security Airport. In front of the airport provides free car parking nearby - secure car parking.
passage
Since the airport is located in the city,here constantly ply the city buses and trolley buses. Prior to different areas of the capital of Chuvashia go away trolley routes №2 and №9, as well as the bus №15. At the same routes at intervals of 10 minutes, walking bus.
In addition, you can take a taxi,pre-order the phone still in the air, directly from the aircraft. A taxi ride costs about 150 rubles, and a little more if you have to get to Novocheboksarsk.
Photos of Cheboksary Airport