Airport Anadyr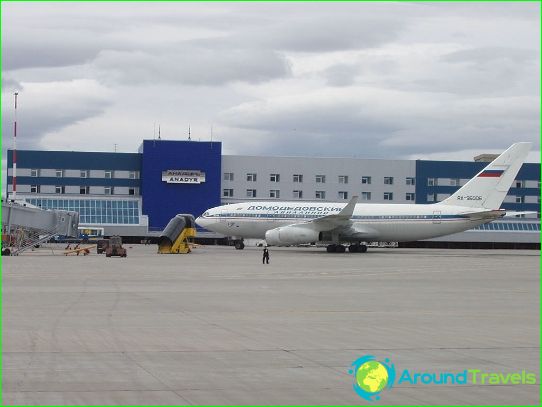 Chukotka Anadyr airport is namedCarbonic. This co-location airport is used for civil transportation and military purposes. Coal Airport is located approximately 20 kilometers from the city and was built in the permafrost. Because of its runway, 3,500 meters long, the airport can take a widebody aircraft.
Airport Anadyr is international hereflies the American airline Bering Air. In addition there is a regular air service with the Russian cities - Moscow, Yakutsk, Khabarovsk, etc. Flights carried out such airlines as Transaero, Yakutia and others.
His guests Airport offers all the necessary services on the road. Also at the airport there is a hotel with comfortable rooms.
Applications for military purposes
The main objective of the airport - to provide refuelingand replenishment of weapons military aircraft in the event of war. About 10 kilometers from the airport there is an underground vault, where nuclear warheads are stored. Warehouse Work provides a purpose-built village Magadan-11.
Transport
The airport is located on the opposite bankfrom Anadyr, so transport to the city in summer time is carried by ship. Regularly from the airport sent the ship "Kamchatka", which should be to the city pier №10. From there to the city and the surrounding areas can be reached by bus or taxi. The cost of the ship is around 50 rubles. In addition, its services offers a boat, but its value is several times the cost of the ship.
In winter transport to the city is carried out only a taxi earlier went to the airport bus, but now it is not.
In the offseason, while May and October, the cityIt can only be reached by helicopter Mi-8. flight cost is quite expensive and is in the region of 3,500 rubles. With the exception of the weekend, a helicopter flies 3 times a day. During the flight of capital from Russia carried out two additional flights if necessary.
Photos Anadyr airport