Airport Bryansk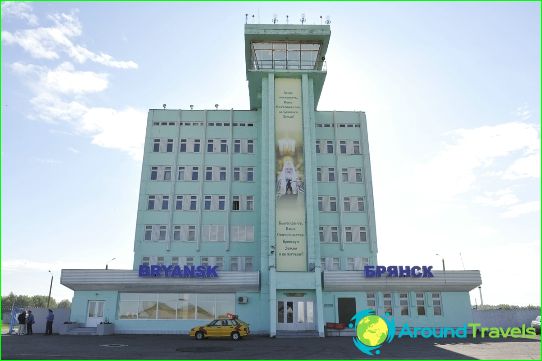 The international airport is located in Bryansk5 km from the city center, near the village of Oktyabrsky. Runway airport has a length of 2.4 kilometers. Since 1996, the airline regularly engaged in international air transport. But by the beginning of 2000, all flights, except for charter in Turkey and Egypt, have been discontinued. In 2010, the year resumed flights to Moscow, but due to the high cost of tickets occupancy passenger salons was low, so air traffic is not adjusted.
In the near future from the airport in Bryansk planned regular air flights to Moscow and St. Petersburg, has developed a special program of economic development of the airport infrastructure.
History
In 1934, the year on the basis of a military airfield, which was founded in 1927, the civil airport was opened in Bryansk for maintenance and refueling aircraft from Moscow to Kiev.
In the early 90s, after reconstruction,Oktyabrsky village, the opening of the current airport, a year later received the international status. And, since 1996, the airline operates regular international flights to the popular among Russian tourists the country - Turkey, Egypt, Greece, China.
However, since 2000, all internationalflights (with the exception of Antalya and Hurghada) stop. Who are regular flights to St. Petersburg - 3 times a week, and, since the end of April, performed charter flights in Thessaloniki and Antalya.
In the near future it is planned to restoreflights to Israel, Italy and Spain. The construction of the new terminal with the provision of a wide range of services and the ability to cater for more than 1000 people and a day.
Tools and Services
postal service at airport territory withproviding fax service center for booking hotel rooms in the city, there is a waiting room, a mother and child room, complimentary wireless Internet access. Free car parking is available in front of the terminal.
Transport
From the airport to the city run regularlyCity bus routes Airport - Bryansk and Airport - Merkulevo2. Last provides a total of six flights per day, with intervals every two hours. Bus ticket costs 30 rubles. It also provides the opportunity to use the services of a taxi, which can be enjoyed while still in the air.
Photos of Bryansk Airport