Orel Airport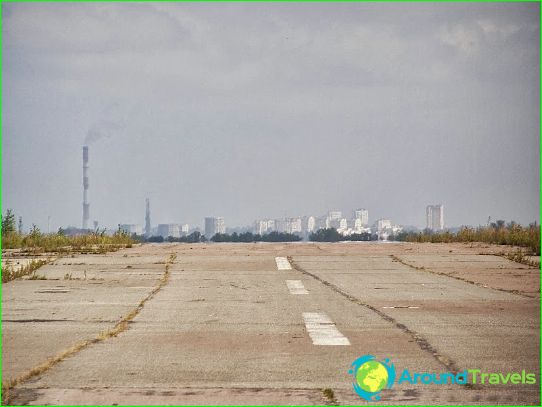 Orel Airport is located six kilometers towards the south-western part of the city.
Until recently, the airport took heavy aircraft Boeing 737 and 747, Tu-154 with a maximum take-off load capacity of 98 tons.
Today the airport mothballed pending further their fate.
History
The history of air travel in the Eagle originates from 1911, when the province over the biplane took off, with one of the first Russian pilots SI Utochkin.
And in 1921 at the former racetrack Orelorganized the first aerostantsiyu to perform regular flights Eagle - Moscow. In 1923, the flight was extended, now it has become - Moscow - Oryol - Kharkiv - Tbilisi.
By the early 30-ies of the last century the city was rebuilt 2 airport:
airport local airlines with dirtrunway. It includes two buildings for passengers, passenger check-equipped desk, information desk, safe deposit box, police posts and baggage inspection, machine guns, and even the sale of postcards and newspapers. She worked as a room mother and child.
Military airfield. During the Second World War during the occupation was stationed here 51 Squadron "Luftwaffe-Ost". The Germans had a major overhaul of the airport, the runway was reconstructed.
At the end of the 2nd World airfield "Southern" in Orel it was demined and fully restored.
In 1981, a military airfield is combined with the local airport, airlines and transferred to civilian status.
Since 1991, the airport is working with the airline"Eagle-air", with good park aviamashin Tu-154, Yak-40, Tu-204. But in the late 90's the company declares itself bankrupt. It replaces the airline "Transaero", which later held the runway repair and reconstruction of the terminal building.
In 1999, air traffic Eagle - Moscowafter a long break, it was restored. They began to carry out flights not only in Moscow but in Minsk, Saratov, Penza and other cities of Russia. In the future, the planned construction of new terminals freight and passenger, the new platform and the development of related infrastructure.
However, in 2004 the airline "Transaero"changed the place of deployment in the St. Petersburg, after which the airport in Orly gradually began to decline. And, unfortunately, the airport in Orly today excluded from the lists of the Russian Federation State Register of civil airfields.
Photos of Eagle Airport