Airport in the Kaluga region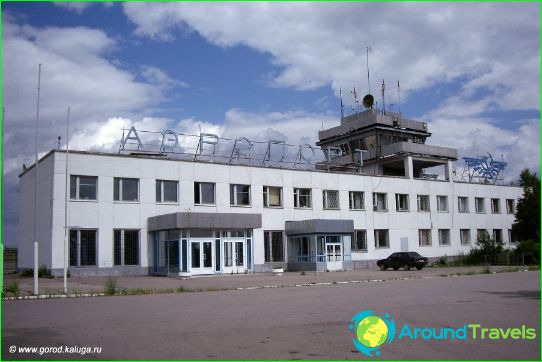 Kaluga region has 4 airport, among which stands out 3 - Airport Ermolino, Grabtsevo Shaykovka airport and the airport.
Grabtsevo Airport
Grabtsevo - the only civilian airport in theKaluga region. At the moment, the airport is not in use. It is only used as a landing area for some aircraft and helicopters.
The airport was commissioned in the 70s of the last century. While here were carried out regular flights to Donetsk, Voronezh, Anapa and other cities.
Unfortunately, in 2001, the airport has ceased to function due to lack of funding. Since that time, it was conducted an active search for investors for reconstruction of the airport and the resumption of its work.
Recently began funding the endReconstruction is planned for late 2014. Reconstruction is engaged in the Chinese company "PETRO-HEHUA". In the course of the new passenger terminal of the runway will be improved, constructed, etc. As a result, the airport will be able to serve more than 100 million passengers per year.
Ermolino Airport
Airport in the Kaluga region Ermolino is a war and is located near the town of Balabanovo.
The airport has one runway, itlength is 3000 meters. WFP is able to take such aircraft as the Il-76, Tu-154, AN-72 and others. In addition to the state aviation airport is used by the Russian Interior Ministry, the Air Force and the Russian Ministry of Defense of the Russian Federation Goskomoboronprom.
At the moment, the Russian airline UTairengaged in the reconstruction of the airport, which is scheduled to be completed later this year. According to the plans the airport will serve Ermolino cost flights, and its capacity will be 6 million passengers a year.
Shaykovka Airport
Shaykovka Airport is a large military airfield of the Kaluga region. At the airport there is the Tu-22M3 aircraft and Mi-8 helicopters.
This airport has one runway, 3,600 meters long, which has been reinforced with concrete.
Photos of Kaluga Region Airport