Kaluga Airport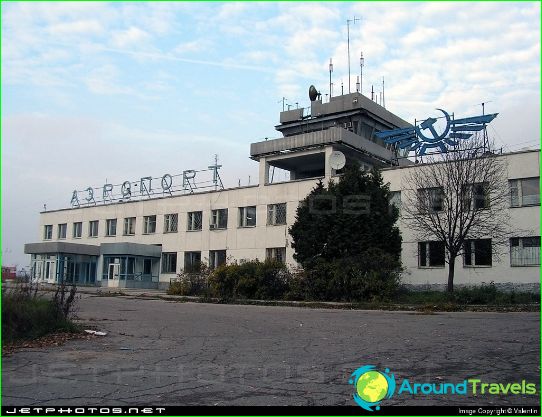 Grabtsevo - airport in Kaluga, at the moment notIt operates and is used as a landing airfield for small aircraft and helicopter types. Earlier Grabtsevo airfield was used for maintenance and adoption of aircraft Kaluga Aviation Flight Technical College growth.
Near the airport, Kaluga deployed unit KA-2 "Gazpromavia". Currently being planned reconstruction of the airport, commissioning is scheduled for late 2014.
History
In the mid 70-ies of the last century AirportKaluga aircraft took light and medium An-24, Yak-40, Tu-134 and helicopters of all types. By the early 90s of Grabtsevskoe airport only five flights on the An-24 and Yak-40 in different directions - namely, Gelendzhik, Donetsk, Kharkov, Leningrad, Minsk.
In 2000, funding from the Airportfederal and local budgets ceased. Funds derived from its own activities is not enough to airport and aircraft maintenance services, not to mention the implementation of any air transportation, so the airline has stopped flights and canned equipment and facilities to better times.
Development prospects
In 2008, local media informed thatlarge enterprise Kaluga "Volkswagen" is planning to invest in the reconstruction of the airport about 400 - 500 mln. rubles. And in November 2013, the Chinese company "PETRO-HEHUA" was appointed the prime contractor of the airport reconstruction in Kaluga. In terms of the reconstruction are the strengthening of the runway, taxiways, aircraft parking reconstruction and rainwater drainage systems.
Funding scheme involves the use of public-private partnership. Cost of the project - about 2 billion rubles, half of the invested funds invested from the federal budget.
After the reconstruction of the airport plans to takewide-body aircraft and passenger traffic increase to 100 thousand people a year. All events are held in order to attract foreign tourists to the Russian land.
Photos Kaluga Airport