Kemerovo Airport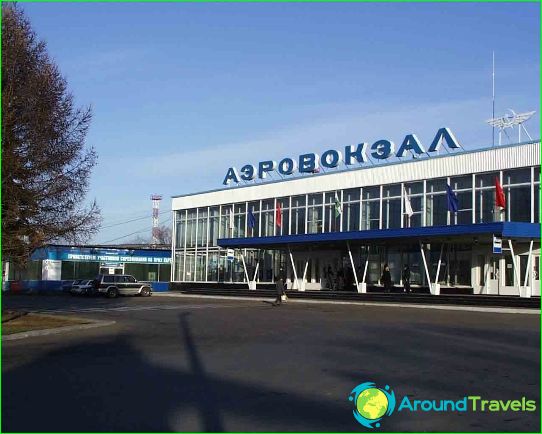 Airport Kemerovo named Hero of the Soviet Union,cosmonaut Alexei Leonov, located in 11 km from the center to the south-eastern part of the city. In 2004, the "B" class airport received international status, began to serve international flights. From here there are regular charter flights to European, South Asian countries and Turkey, the UAE and Egypt
Kemerovo Airport is able to accept and serveaircraft of any type, including heavy aviamashiny Boeing-767. It is noteworthy that, despite the large number of international charter flights, airline served at Russian airport provides flights primarily in Moscow, Krasnoyarsk and Sochi. The main carriers of the Kemerovo airport are: Transaero, "Aeroflot" and S7 Airlines. The capacity of the airport - more than seven hundred passengers per hour.
History
Kemerovo Airport formed in the early 60'sof the last century. His first flights were made on small aircraft IL-18, mostly local destinations. By the mid-70s began to serve the airport non-stop flights on routes - Moscow-Sochi. In the early 90-ies were added routes to Petropavlovsk-Kamchatsky, Krasnodar, Mineralnye Vody, and other Russian cities.
At the end of 2001 was put into operationrunway length of 3200 m. and the airport began to take widebody airliners such as world-class Boeing 747. That same year, the airline received an international status.
In 2012, the Kemerovo International Airport was renamed "International airport Kemerovo named Alexei Leonov."
Facilities and Services
The International airport Kemerovo enteredtwo terminals - international and domestic. On the territory of the terminal has a medical center, a post office, a mother and child room, luggage storage. A café, restaurant, post office, ATM. For VIP -passazhirov equipped business room, free Internet access. Provided hour security Airport.
Transport
From the airport to the city center can be reached atbus: number 101, next route "Airport - Train Station», № 126 "Airport - Str. Tukhachevsky ", and minibuses run regularly on the same routes. You can also order a taxi prior to arrival at the airport, straight from the aircraft.
Photos Kemerovo Airport