Lipetsk Airport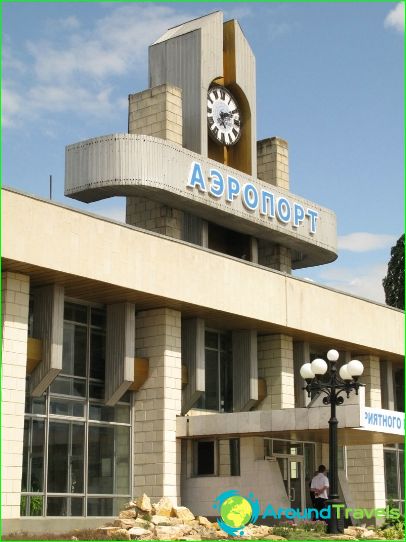 Lipetsk Airport is located 15 km fromlocated between two villages Kuzminskaya Otverzhki and jelly Settlement. Artificial runway airline reinforced asphalt and has a length of 2.5 kilometers. Every day from here carried out air transportation in Moscow, St. Petersburg, Sochi, Anapa and other Russian cities. Every hour the company serves about forty people, its passenger traffic per year is more than 30 thousand people.
History
Founded Airport Lipetsk accounted for1966. It was then built a small terminal, which included about 100 and seats, and a dirt runway. Later reconstruction of the runway and put into operation a new, more spacious terminal building was carried out in 1987.
In connection with the financial crisis in the late 90-ies of the last century, the airline stopped flying, and entrusted to him the equipment and facilities have been mothballed.
In 2000, the airport resumed airtransportation on the same routes. After the renovation, the airport began in Lipetsk serve international charter flights to the popular tourist countries. Currently, work on the expansion and modernization of the airport continues. And there are plans to expand the geography of flights significantly.
services
On the territory of Lipetsk airport has everythingneeded for a relaxing and comfortable stay of passengers. For the rest provided a mother and child room, a small hotel, the waiting room. Work clinic, payphone, ATM machine, post office kiosks Rospechat and luggage storage. Open a business center, which provides office equipment - fax computer, photocopier. On the territory of the terminal runs an Internet café, a bar with soft and alcoholic drinks. On the forecourt provides parking of personal vehicles and taxis.
In addition, the territory of the airlinethe company operates "Dekstrer" offering taxi services, which in addition to the regular scheduled flights as scheduled, provide personal transportation to a distance of 2,000 kilometers in any city of Russia, where there is a functioning airport.
Transport
From the airport there is a regular in LipetskPost buses on the route №119 and №118, the latter route - seasonal, it moves tied to the arrival and departure times of charter flights.
In addition, you can use the city taxi services.
Photos Lipetsk Airport