Murmansk Airport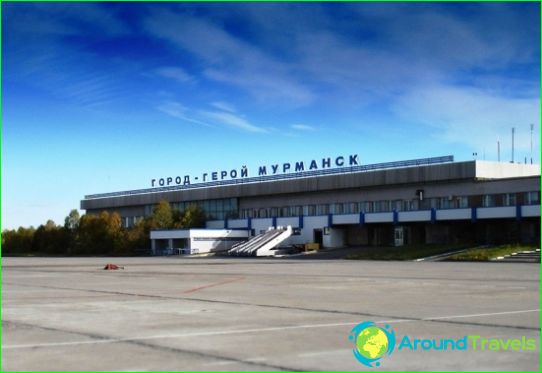 The international airport is located in Murmansk25 km from the city center. He is able to take aircraft with different tonnage, as well as all types of helicopters. Airport "Murmansk" can be considered the main gateway of the north of Russia.
History
Murmansk Airport was started in 1971,when the city ceased to cope with the traffic flow of people, who came here for the mining of precious metals. 5 years later, in 1976, the airport has been launched, but at that time he had only runway and control tower. The problem with the placement of the passengers was resolved a year later, when the building was completed airport.
When in 1990 the development of the Kola Peninsulaturned, passenger traffic decreased considerably. The decline lasted for 6 years, and only in 1996 have been fully restored flights. Since then, the annual number of passengers is growing.
Today in Murmansk Airport serves over half a million passengers a year and this figure is projected to double.
services
"Murmansk" The airport offers passengersvarious shops, which at first glance, not so much, but a variety of goods pleased: clothes, sweets, alcoholic and soft drinks, souvenirs and much more. It should be noted that the duty-free goods, payment is made only in rubles. In addition, passengers can visit a café and a restaurant Airport.
On the ground floor there is an information desk,which will answer all your questions: the time of check-in, the cost of various services, departure times of public transport, etc. These services are free to the media. You can also find the information desk, which cities and places to visit on what sights worth seeing - accordingly, such information is not free.
Connections to the City
can be reached from the airport to the city or on thetaxi or by public transport. A taxi rank is located 200 meters from the airport. The fare to the city center will be about 700 rubles, plus a separate fee for luggage.
Public transport - buses anda taxi will take passengers to the train / railway station. The bus runs every 30-40 minutes and the taxi - 20 minutes. The cost of travel by public transport is 100 rubles (bus) and 150 rubles (minibus).
Photos Murmansk Airport