Naberezhnye Chelny Airport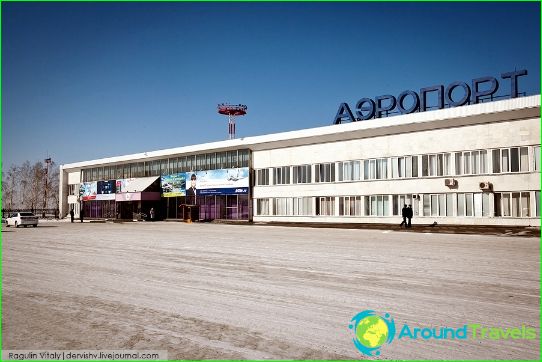 The international airport in Naberezhnye Chelny serves several neighboring agglomerations Tatarstan - Zainsk, Nizhnekamsk, Yelabuga and Naberezhnye Chelny.
The structure of the airport includes:
building a passenger terminal with a capacity of 400 passengers per hour, plus 100 passengers per hour serves international sector
Commercial buildings and household goods, including fuels and lubricants storage of 10 thousand cubic meters of cargo storage capacity of 170 tons
hotel, designed more than 200 seats
runway covered with asphalt, and the length of 2.5 kilometers, which allows to receive all types of aircraft
three taxiways
The airline serves more than ten airlines. Among them AtlasJet company engaged in air transportation from Istanbul - Ataturk.
History
Naberezhnye Chelny Airport was founded in 1971year. His first passenger flight took place on December 21 on the An-24 air vessel. The status of international airline received in 1998. Currently, the works on reconstruction and modernization of the airport, which aims - to raise the status of category C.
Geography of flights air harbor in Naberezhnye Chelny is constantly expanding and growing passenger traffic, respectively. Just over 300 thousand passengers were served in 2013.
Tools and Services
Naberezhnye Chelny Airport has a fullrange of services for a comfortable passenger service. There are cozy lounges in the areas of arrival and departure of passengers, storage and packaging services luggage room, a room mother and child with a changing table and beds, medical center.
Coffee shop, in the range which includes natural grain coffee and handmade chocolates, as well as organized a free internet.
Open exchange offices, a bank branch and ticket offices. Provided with voice and visual information on the movement of flights.
Transport
Driving directions from the airport to the city of Naberezhnye Chelny, you can just take a taxi. Public transport does not go here, so travel by taxi is not cheap.
Photos Airport Naberezhnye Chelny