Pechora Airport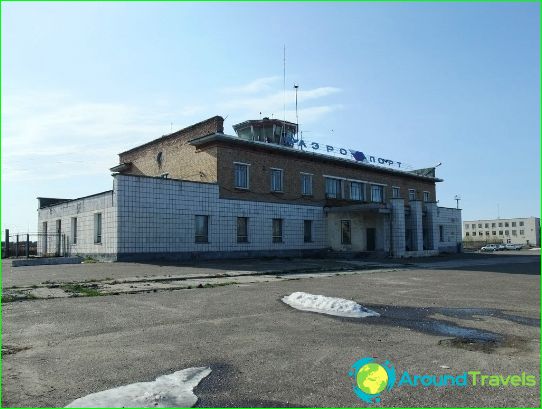 Pechora Airport - the only airport incapital of the Komi Republic. Runway airline, made of armobetona, capable of receiving small aircraft AN-2, AN-24, AN-28, AN-26, Yak-40, L-410, as well as helicopters of any type. Its length is 1.8 kilometers. Most closely cooperate with the airport and the Russian UTair Komiaviatrans serving in the territory of the Komi mainly local air service.
History
Start creating Airport Pechora accounted forMarch 1952. When the construction of the airport was allotted a land area of ​​102 hectares at the Base Kanin forestry. In the same year on a dirt airfield Pechora landed the first aircraft Li-2, which opened the first air links Syktyvkar - Ukhta - Pechora.
And the airport was relocated in 1956 fromKanin forestry in Pechora. At the same time began to rapidly expand the park aviamashin to small aircraft such as IL-14, AN-24, AN-12, added Mi-4, Mi-6, Mi-8. (The latter is a monument installed in the square in front of the terminal building). Gradually expand the geography of flights.
Today, the airport serves local air services. It has regular flights on the route Pechora - Ust-Tsilma - Syktyvkar, Pechora - Naryan-Mar.
Tools and Services
A small provincial airport Pechora haseverything needed for passenger service. On the territory of the terminal there are ticket offices, a mother and child room, medical center, luggage storage. On the forecourt provides free car parking.
For a comfortable stay in the city, there are severalhotels. If time permits, it is possible, using public transport and enjoy the beauty of local nature, learn the history of the edge in the local history museum, to visit the Caves Monastery or Virgin Skoroposlushnichesky commemorate the victims of the Gulag prisoners in the chapel on the site of a former cemetery.
Transport
The airport is located in the river of the city. This regular shuttle buses and "Gazelle". In total, the city involved six voyage PAZ-3205 type buses.
Moreover, you can get to the city, taking advantage of the urban taxi. Distances are small, so to get from one end of town to another can be a matter of minutes.
Photos Pechora Airport