Airport to Shchelkovo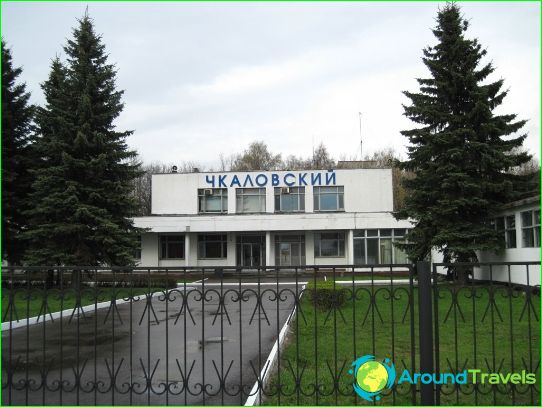 Schyolkovo Airport is about 30kilometers from the Russian capital, in the north-east direction. It is located on the outskirts of Shchelkovo, in the village Chkalovsky (Shchelkovo-3, Shchelkovo-10). The airport is the military, the Russian Air Force operates. The airport was founded in the 30s of the last century. It committed commercial transportation by planes Tu-134A-3, Tu-154-M, and others.
Airport Schyolkovo has two runways with a length of 3000 and 3632 meters.
History
Based at the airport 70 minutes OITAPON,which is part of "the Cosmonaut Training Center." The regiment was armed with such aircraft as the Tu-154, Tu-134, and others. In 2010, on the basis of this regiment was formed management FGBU "NII CTC after. Gagarin ". The formed Aviation Administration aircraft were partially transferred and aircraft technicians.
Also at the airport based 8th Air Division of special purpose, which was disbanded in 2010.
Since 1998, the airport is a jointbased. The airport has received the right to take in addition to the Russian Air Force aircraft, aircraft Ministry of Internal Affairs of Russia and the Russian Space Agency. In addition, subject to prior agreement here allowed to take civilian aircraft, only one runway, 3,000 meters long.
At the moment, the airport is located on the territory of RF 52531, as well as other HF included in the 4 battalion maintenance and airport security.
Schyolkovo Airport today
To date Chkalovsky Airport ismajor aviation company, which includes Russian aircraft fleet, as well as cargo and passenger terminal, which are equipped in accordance with all safety requirements.
The airport service work on the organization of cargo and passenger traffic.
Getting there
From the city to the airport and back you can reach by public transport. There is a regular movement of buses №321, 329, 375, 378 and 380. With the same route numbers ply taxis.
Also, the station Chkalovskaya go electric.
In addition to the airport can be reached by car or taxi.
Photos Shchyolkovo Airport