Surgut Airport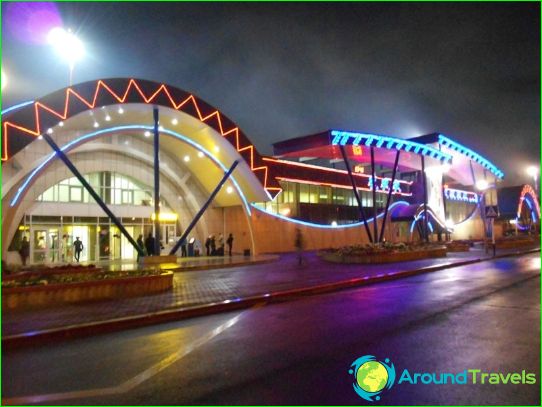 The international airport of the northern capital of WesternSiberia is located nine kilometers from the center of Surgut is the largest air hub, and the Khanty-Mansi autonomous connecting area with the cities of Russia.
Hence the planes depart daily for more than ten airlines of the country, but one of the major companies are still the company Utair.
History
Airport Surgut - is one of the oldest airports in Russia.
Built in 1931, the airport was subject Chief Directorate of the Northern Sea Route and was used mainly for business purposes. Only in 1938, the airport became a part of Aeroflot.
After World War II, in the most difficultconditions of the airport was able to take and maintain the latest, at the time, the aircraft AN-2. Five such aviamashin permanently stationed at Surgut airport. Then it was considered quite a major undertaking.
In 1964, the merger of the two airports - Nizhnevartovsk and Surgut, Surgut combined squadron was created.
It consists of hydro-two, a few landing sites, serving the local line, a dirt runway and the old terminal building
Since the beginning of the 60's flight technology park startsrapidly updated. And in the '90s in the sector shall operate officially ensured the status of the International airport. And since the end of 2007. It operates an automatic check-system "Dome".
Maintenance and service
It offers arriving passengers at the airport of Surgut work: medical, point, luggage storage, mother and child room, ATMs, a currency exchange office and a post office.
Waiting for the plane to spend some time in the café and restaurant or do some shopping in the airport shops.
wonderful "Flight" hotel is available for recreation. And near the airport and many hotels with such poetic names as "Polaris" and "Metelitsa" exotic "Bear's Corner" and others.
There is a good transport interchange. Straight from the airport to various areas of the city there are four bus routes, two routes of minibuses (including Nefteyugansk - every 30 minutes) and a taxi. Movement begins at 06.30 am and ends at 01.00 o'clock in the morning. (Shuttle buses operate to 21.00)
It is worth noting that the prices of services in Surgut is slightly higher than in the cities of Central Russia.
Photos Surgut Airport