Kursk Airport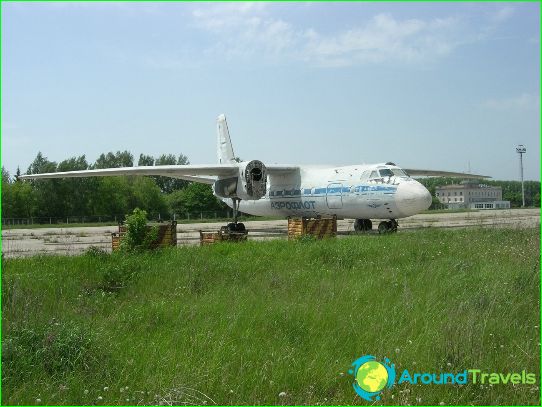 The international airport is located in Kurskeastern part of the same city at a distance of 7 kilometers from the center. Artificial runway airline, reinforced concrete, has a length of 2.5 km and takes the aircraft take-off weight of up to 190 tons.
The main carriers of the enterprise beganRussian companies' YuTeeyr "," Rusline "," Pskovavia ". Daily flights depart from here to Moscow, St. Petersburg, Anapa, Simferopol and other major Russian cities. In the holiday season, the company serves charter flights abroad. Airport capacity is 120 passengers per hour.
History
Start of civil aviation in the Kursk regionIt is in December 1945, when on the basis of the existing aviation unit in the Kursk and newly arrived from Poland flying squadron was established aviation detachment of special purpose. Its first section was stationed on the southern edge of the Kursk with a dirt runway.
In September 1967 a detachment was replaced by a place-based airfield Kursk East, where it remains today.
Until 2010, East served Kursk flightsInternal appointments - Moscow, Anapa, Simferopol and other cities of Russia. In 2012, after the reconstruction of the passenger terminal and runway, the airline received an international status.
Today here there are regular flights to Israel, Egypt, Bulgaria and other popular tourist country.
Tools and Services
Kursk Airport has a minimumrange of services for a comfortable and safe passenger service. Its territory has a small waiting room, medical center, mother and baby room with changing table, storage room with service package luggage. Work-mail, Internet café, box office ticket sales.
For passengers with disabilities organized a meeting, tracking, provision of special transport. Equipped with a rack to move in a wheelchair or a stretcher.
Transport
From the airport there is a regular Kursk Vostochny Airportthe movement of the bus, following the route №41. The period of operation of the route from 06.20 to 19.30 hours. By the same route shuttle vans like "Gazelle". The services offer the service of urban taxis.
Photos Kursk Airport