Tambov Airport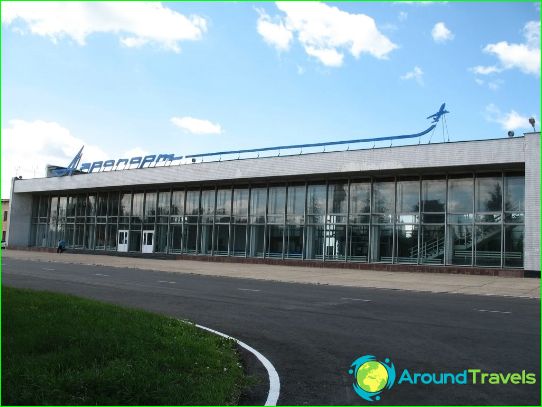 in Tambov Donskoye Airport is 10kilometers from the city in the vicinity of the eponymous village Donskoy. Artificial runway airline length of 2.1 kilometers of reinforced concrete and is capable of receiving aircraft of small and medium-type L-410, Yak-40, the ATR-42. Classified as a runway 10 / R / C / W / T.
The main airline - the company UTair,carrying out regular flights on the route Don-Vnukovo (Moscow), Don Adler (Sochi). The capacity of the airport - about 100 people per hour. The company operates on weekdays from 03.00 to 17.00 hours.
History
Dawn came in Tambov airlines80 years of the last century, when every day of the Don sent aircraft to Moscow, Leningrad, Sochi, Volgograd, Kuibyshev and other cities of the Soviet Union, just over a year carried out more than 10 thousand flights.
But the economic situation in Russia in the 90simpact on airport operations. Sharply decreased passenger traffic and cargo turnover of the enterprise, many flights were canceled, airport staff has been subject to a significant reduction.
Since 1997, the airline was ina state of bankruptcy. After the reorganization in 2008, the airport resumed flights to Moscow, which has long served as the airline Ak Bars Aero on aircraft Yak-40. But these flights with January 2012 were canceled.
In April 2012, the airline UTair resumedflights from Tambov Airport. Today the airline serves two daily flights to Moscow and Sochi flight with the frequency once a week, on Saturdays.
Tools and Services
Tambov Airport has a minimumpassenger service facilities throughout. The airport has a medical center, mother and child room with a seating area and a changing table, storage. Work post and telegraph. It provides a visual and voice information on aircraft movements. Passengers with disabilities are provided meeting support and paramedic.
On the forecourt is equipped with parking for personal cars. Provided hour security Airport.
Transport
From the forecourt of the airport to the citythere is a regular movement of buses, the timetable of which is tied to the scheduled arrival and departure of aircraft. In addition it is possible to use a city taxi services.
Photos Tambov Airport