Tver Airport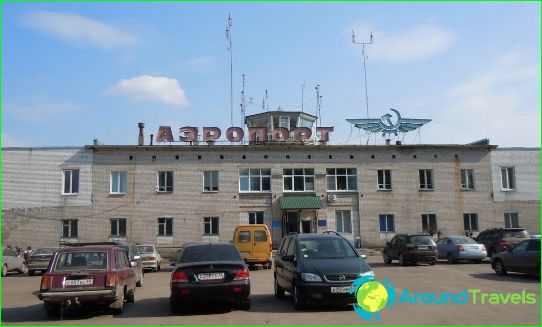 Tver Airport is called "Zmeёvo". This is the only passenger terminal in the city and the region. It is not an international status and operates flights only local significance. Not high popularity Zmeёvo airport due to the fact that the city is very close to the capital of Russia - Moscow. Road to the passenger train before it takes about two hours, and the high-speed train "Sapsan" - even less - only one hour and one minute. However, in Tver Airport takes small airplanes and helicopters, and operates flights to other cities of the country. It is associated with the direction of the city taxi, which reaches from the city center to the airport in 15-20 minutes.
check in
Despite the magnitude of the airport, "airGate "city of Tver is not much inferior to the all-Russian passenger service standards. Register as at many airports, begins two hours before landing, and is completed in about forty minutes before departure. At check-in you must present a passport and a ticket. Unfortunately, the airport in Tver does not have a website, so the passengers can not buy a ticket in electronic form or register online.
Tools and Services
At the airport there are luggage storage,stand its packaging, so that the passengers had the opportunity to protect your belongings from damage or contamination during transportation. In a small terminal building are located the mother and baby rooms, a post office, ATM and waiting rooms, as usual, and the superior room. In addition, on the first floor there is a small bar, where you can buy coffee or tea to waiting time pass more pleasantly.
Car parking
located next to the area of ​​the terminal feeguarded parking for a small number of places. The cost of the first two hours of parking is about 50 rubles, then every hour - 100 rubles. Not far from the station square Free parking is available. It is not protected, but it is convenient for those who greets arriving from a flight.
Photos Tver Airport