Tomsk Airport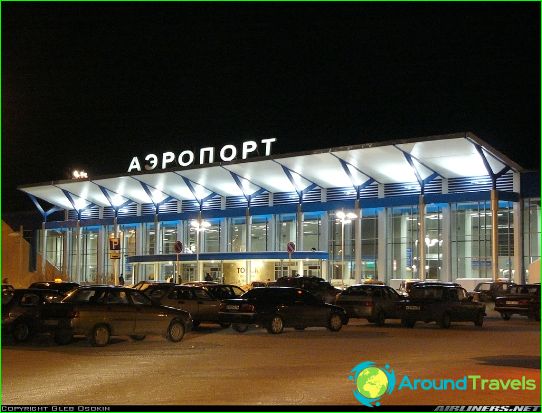 "Bogashevo" - the airport in Tomsk, is consideredthe main international airport of the city. It is located at 14 kilometers in the direction of the south-eastern part of Tomsk, and 4 kilometers from the railway station Bogashevo. The airport cooperates with more than 10-th Russian air carriers, is served by regular flights and charter flights to different cities in the world.
airport History
The first flight from Tomsk was made beforeRevolution - in 1911. However, serious mail and cargo transportation began to occur only in the beginning of 1932 on the route Novosibirsk - Kolpashevo and Novosibirsk - Nadym - Kolpashevo.
And in 1967, in a village near BogashevoTomsk, opened a new airport, initially serving mainly Tomsk oil. Airport Tomsk delivers them to the oil fields, supplying food and materials needed for oil production in the region.
Gradually expanding, already by 1980 the airportTomsk Bogashevo connected more than with 150 cities of the Soviet Union. And already in 2006, after the reconstruction, the airport was given the status of international. In December of the same year from Tomsk was made the first international flight from Tomsk - Paris.
Today the airport in Tomsk is able to receive all types of aircraft from small AN-2 to widebody airliners such as the Boeing 734, 757 and 767.
Tools and Services
For relaxation and comfort of airport passengersIt provides a cozy hotel, a mother and child room, waiting room, cafe, bar and restaurant. You can also use the services of the medical center, luggage storage and packing chamber. Round the clock provided by airport security, police station work, post office and ATMs. For of VIP-passengers there is room to negotiate and free internet. The airport is equipped with a private car park.
Baggage and passenger check-in for domestic flights and international here begins two and two and a half hours, respectively. Registration ends 40 minutes before departure.
Road interchange
Directions from Bogashevo airport to the city center provide buses and taxis №119, at intervals of 15-20 minutes. The journey takes 45 minutes - hour.
Photos Tomsk Airport