Vologda Airport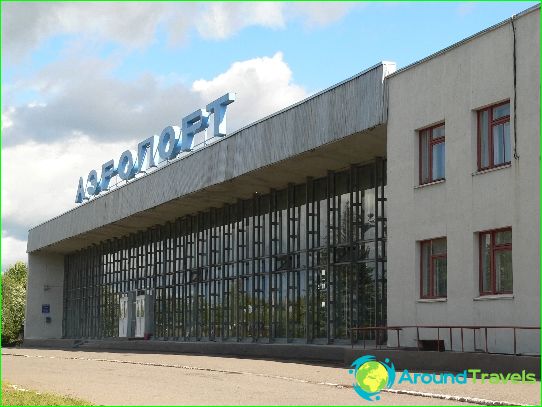 Vologda Airport is located tenkilometers north of the city in the direction of Arkhangelsk highway. The structure of the airport includes two artificial runways, 1.5 km long and 625 meters. The main runway is designed to receive aircraft carrying up to 50 tonnes and, that is, the AN-2 aircraft, the An-24, Yak-40 and other aircraft of small and middle-class.
History
The first passenger service began in Vologda in the early 30-ies of the last century. It was the route Moscow - Yaroslavl - Vologda - Arkhangelsk on the plane Po-2 type.
During the Second World War there was formed aircraft division under the command of Hero of the Soviet Union Pyotr Savin. Aviamashin Park at the beginning of the war consisted of 25 aircraft of Po-2, C-1 and Yak-40.
After the war the unit was renamed the Vologda Aviation Enterprise, which continued civilian cargo and passenger transportation.
The airport is constantly updated fleet appearednew planes Li-2. the new terminal building was built in 1978. The airline serves all local air service, flying to Moscow, Leningrad, Riga, Murmansk and other cities of the Soviet Union. Regular air service carried out on aircraft of type Yak-40 until the early 2000s.
Currently, the airline "Pskovavia"flies sanitary and rescue purposes, carries lesopatrulirovanie and maintenance of gas and oil pipelines. In addition the airport provides services charter flights, as well as perform maintenance Yak-40, An-28, and Mi-2 and Mi-8.
Since mid-2014 the airline has resumed air travel to Moscow, St. Petersburg, Cherepovets. Tickets for the flights was made possible through the Internet on the official website of the airline.
Tools and Services
Vologda Airport has a minimumrange of services for passengers. At the airport there are box office tickets sales, mother and child room, medical center, luggage storage. On the forecourt provides parking for private vehicles. Organized hour security Airport.
Transport
From the airport, with frequent buses, "Gazelle" minibus. In addition, our services offer the service of urban taxis.
.
Photos Vologda Airport