Yakutsk Airport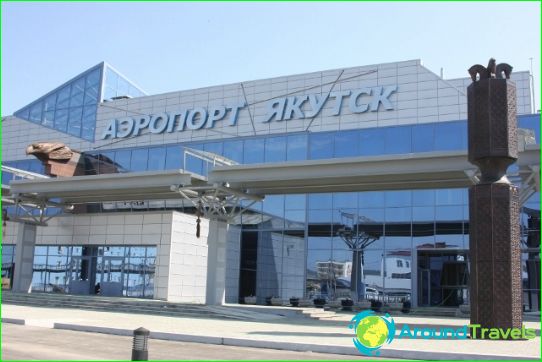 The international airport in Yakutsk - ChiefSakha Republic capital airport is 7 kilometers from the city center. Its unofficial name - "Tuymaada", this air harbor by the name of the valley, in the vicinity of which it is located. The main carriers of the enterprise began, based on its territory airline "Polar Airlines", "Ilene" and "Yakutia". Daily from Yakutsk sent to about 30, and flights to various points in Russia and abroad.
Runway airport strip, reinforced cement concrete pavement has a length of 3.4 kilometers. The capacity of the enterprise's capacity is 700 passengers per hour
History
Happy Birthday Aviation Yakutsk is considered 8in October 1925, is the day when the first flight from the marina "Dyrkalah" to "Green Meadow" pilot PM was committed Fadeyev. And in 1928, here it was carried out the first air transport on the route Irkutsk - Yakutsk, passing over Siberia, the Far East and the Far North.
airline Dawn came in the 70 th - 80 thof the last century. Total Airport existence did not stop its modernization and expansion. Constantly increased ridership and expand the geography of flights.
Today, this is the best airport in Russia, performing a major role in the transport scheme is not only the scale of the Far East, but also the country as a whole.
Tools and Services
On the territory of the passenger terminal there are comfortable lounges in the areas of arrival and departure of flights, mother and child room (open from 8:00 to 20:00), luggage storage.
Business class passengers, as well as ownersgold and platinum cards of different airlines provide business lounge with wireless Internet access, dedicated check-in and baggage check, without further formalities.
Economy class passengers access to the business lounge is available for a surcharge. A few meters from the terminal building is a hotel and restaurant "liner".
Transport
From the airport to the center of Yakutsk established movement buses № 3, №4, №20. The services provided to passengers arriving urban taxi.
Pictures of Yakutsk Airport