Nizhnevartovsk Airport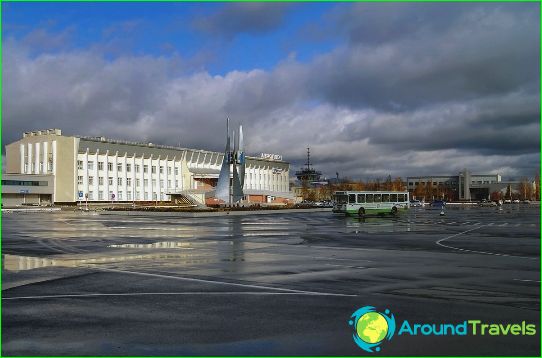 The international airport in Nizhnevartovsklocated 4 kilometers from the city in the north-western part. Runway airline for more than three thousand meters, has a powerful asphalt surface, and able to accept aircraft of all types: from small AN-2 and helicopters to the widebody Boeing 737, 767, 757. This makes it possible to link Nizhnevartovsk with more than 50 th cities of Russia, CIS countries, Europe and the AEO.
Every year the airport served more than seven hundred passengers, not counting freight and mail traffic. And since 1994, the company is included in the federal airlines.
History
In 1965, Samotlor was first createdascribed the airport with a permanent place of deployment unit AN-2 aircraft and Mi-4, serving mostly local airlines. In 1969 on its base was created "Nizhnevartovsk joint air squadron", as the first independent airline.
In 1971, the company gets a new aircraftplace of dislocation (which is based to this day), and launching a new runway, which makes it possible to take on maintenance of the first TU-134 in operation. In 1990, the airport regularly begins to take Airbus IL-86. And in 1992, after yet another renovation, the airport received the status of a first-class enterprise. By 1994, the ninth year the airline begins to serve international flights.
Tools and Services
For a relaxing and comfortable waiting for a flightPassengers at the airport provides a standard set of services: room mother and child, shopping arcade, hotel, cozy lounges, several cafes and a restaurant. In addition, you can use the luggage storage and infirmary services, and to pack luggage.
Transport
From the airport to the city center can be reached atregular buses №4 and №9, regularly departing from the airport every 15 minutes. The train station can be reached by bus №15, №31 will take the bus to the stop "ASUneft".
It is convenient to take a taxi, which can be ordered from the aircraft while still in the air
In addition, the territory of the airline organized a guarded car parking.
.
Photos of Nizhnevartovsk airport