Orenburg Airport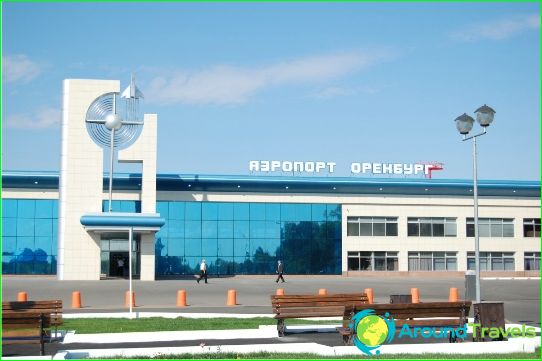 "Orenburg Airport" - is an international airportOrenburg, located 19 kilometers east of the city. In 2011, the airport was given the name of Yu Gagarin, but it carries the name "Orenburg" at the federal level. Despite its long existence, the airport in Orenburg than not inferior in quality to the other major international airports. The technical equipment and the quality of service is at the highest level, the airport is able to handle about 400 passengers per hour.
History
The history of airports in Orenburg starts with1930. "Nezhinka" Airport existed from 1931 to 1987. The current airport "Orenburg", formerly known as the airport "Central", was put into operation in mid-70s. Since the beginning of the airport has grown rapidly, as early as 1978 he was received a certificate of the first category of ICAO.
was made in 1991, the first international flight, and a year later in Orenburg airport received international status. In the following years, he supplemented its fleet of aircraft and helicopters.
In 2009-2010. the airport has been renovated.
The last important event took place in late 2013, when the number of passengers in November exceeded 500,000 since the beginning of the year.
Registration of passengers
Orenburg Airport serves both domesticand international flights. Register for these flights had read for 2 and 3 hours, respectively, prior to shipment. All registration closes 40 minutes before departure.
Facilities and Services
Airport Orenburg tries to providemaximum comfort for the passengers waiting for - a post office, cafe, restaurant, shops, ATMs for cash withdrawals and more. For passengers wishing maintenance-free, accessible business lounge. The business lounge services include: delivery, registration and baggage, non-stop bar, fax, internet. business lounge services will cost from 1500 to 3000 rubles. Free service receive children under 2 years of age and for children 2 to 12 years has 50% discount. Payment can be made in cash at the reception or by ordering via the Internet.
parking
For passengers arriving by car, parking at the airport works, the value of 40 rubles per hour. For long-term parking - 200 rubles per day.
Photos Orenburg Airport