Ivanovo Airport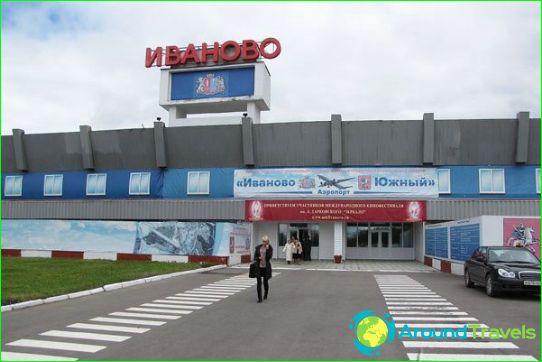 "Southern" in Ivanovo Airport is located to the sidesouth-eastern outskirts of the city, at a distance of seven kilometers from the center. Runway airlines covered armobetonnom is 2.5 kilometers. Before 1990, here were carried out air passenger and cargo transportation in more than 35 cities of Russia. Unfortunately, in recent years the number of flights from Ivanovo significantly reduced.
History
The history of the airport goes to 1939, when the link was established aircraft Po-2 and U-2, performing freight, postal and sanitary air transport.
In 1952, added to existing aircraftnew An-2, and already the end of the 50s the new terminal building was launched. Gradually upgrading park vehicles, airport expands its route network and increased ridership. By 1990, the airline served more than 400 thousand passengers a year, and in 1997 gained international status. But already in 2003, in connection with the financial crisis, the airport ceased operations and canned facilities. His work was restored only in 2006, the year. After the reconstruction of the runway and the terminal building, resumed flights to Moscow, St. Petersburg, Anapa and other Russian cities.
Tools and Services
Small in size, but cozy enoughIvanovo Airport provides a full range of services for a comfortable passenger service. On its territory there is a mother and child room, medical center, cozy lounges. A café, restaurant, bar. Open Rospechat kiosks, post office, currency exchange. They offer their services to the items of luggage packaging to protect it from damage during travel.
For VIP passengers are provided loungesSuperior, meeting room, wireless Internet. "Aeroflot" is a small hotel located a hundred meters from the terminal building. There is free car parking is also equipped.
Transport
From the airport there is a regular in Ivanovourban transport. Prior to the main streets of the city can be reached by trolley bus number 11 or minibus number 133, which is designed for 16 seats. In addition, urban transport company "IvTransfer" offers a taxi service, which can be ordered by phone, while still in the air.
Photos Ivanova Airport