Izhevsk Airport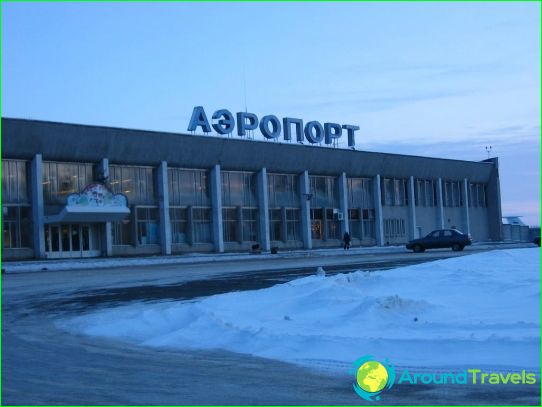 Izhevsk Airport is the only aerouzlom in Udmurtia republic binding air communication with the cities of Russia.
The airline is located in 12 km from Izhevsk in the direction of the south-eastern part, and serves only Russian air carriers. The main carrier of the enterprise is the company "Izhavia".
At the moment, the airport has no status"international". Despite the fact that the construction of its new international terminal began in 1996, it has not yet been completed. A technical ability air port is limited by the fact that it can take the runway, not all types of aircraft.
History
The first airfield in Izhevsk was built in 1934year in the vicinity of Pirogovo village (now this airfield is part of the DOSAAF aero club Izhevsk) from where the post-passenger air transportation.
During the Second World War a new airfield was founded,used as a transit to be sent to the front war fighter "Boston" and "Cobra". On the basis of the military airfield, before the end of the war, the civilian airport was founded.
In 1974, near the village of Old Maryanov(The current location of the airport), it was created a new, third in a row, the airline Izhevsk, serving modern while aircraft of type Yak-42, Tu-134 and AN-26.
At the present time, with the financial supportthe government of Udmurtia, carried out the reconstruction of the airport. And by 2015 it is planned to launch a new, international terminal with established infrastructure and border control points.
Tools and Services
In Izhevsk airport rather limited range of services. Here there is only the most necessary for passenger service for the period of waiting for the next flight.
Not far from the airport the hotel is located. The right wing of the terminal is the waiting room. There is a room mother and child, a small café, kiosk Rospechat. Organized hour security Airport. Free car parking is available in front of the terminal.
Transport
From the airport in Izhevsk, the city can be reached by bus №331, crossing the central streets of the city, or take a taxi.
Photos Izhevsk Airport