Kurgan Airport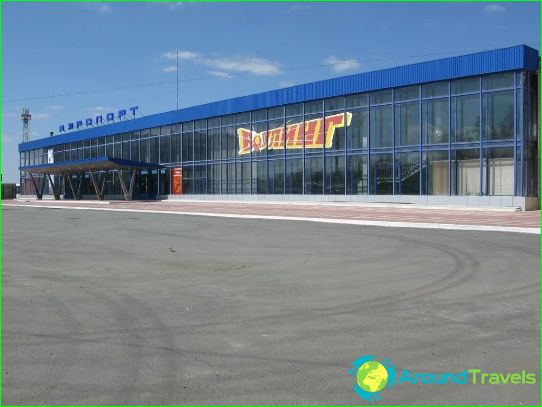 Kurgan Airport is located 6 kilometers from thethe eponymous town center in the direction of the south-eastern part. Runway airline length of 2.6 kilometers, is capable of receiving any type of aircraft. However, to date, the airport operates flights only in two directions - to Moscow and Yekaterinburg. The main carriers are the company "Aeroflot", "UTair", "Izhavia", its main operator - JSC "Airport Kurgan"
History
The birth of aviation accounts for Kurganin September 1923, when Barrow landed a passenger plane type "Junkers", depart from Moscow to Novosibirsk (while Nikolaevsk). And by 1928 from Barrow began regular commuter flights to Irkutsk and Moscow. Since the beginning of navigation until 1931 Kurgan aerostantsiya sent more than 70 passengers and about 400 tons of cargo.
During the Second World War on the territory of Kurgan Airportstationed aviation school initial training of pilots and 73th training squadron, trained more than a thousand pilots, including heroes of the Soviet Union Timofey Kovalev, Nikolai Martianov Arseny Pugachev and other heroes.
After the war, flight school was disbanded,then civil Squadron was established here. And, since 1955, the airport in Kurgan deals exclusively civilian passenger and cargo air transportation. Since June 2014 the airport received international status.
In the city of Kurgan is a major orthopedicCentre. There are more than 120 objects of cultural heritage. It attracts a large number of tourists in the region. But, despite this, the airport is still committed only a few flights a day - in Moscow and Ekaterinburg. To expand the geography of flights is still in the plans.
Tools and Services
Small terminal Kurgan Airporta standard set of services for a comfortable passenger services, as well as secure sending and receiving aircraft. There is a mother and child room, medical center, post office, luggage storage. Organized hour security Airport. On the forecourt provides parking of personal vehicles.
passage
From the airport, the city established the movement of buses number 5, 349, 403 and others, as well as the trolley №3, №5, №10. You can use the city taxi services, if desired.
Photos Barrow Airport