Airport Magadan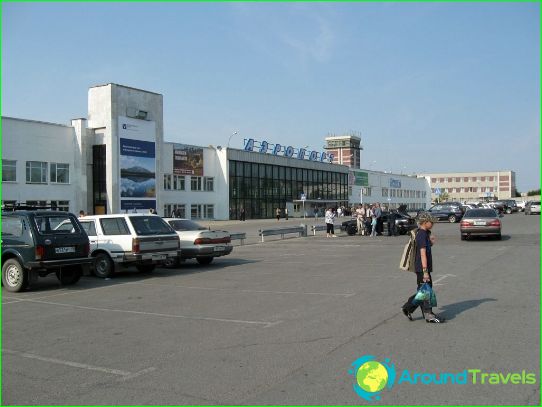 The international airport in Magadan "Sokol"Situated 50 kilometers from the city towards its northern part. Runway airline, reinforced concrete, is 3.4 km, which allows you to receive all types of aircraft without limitation. Over the years, the airport cooperates with Russian air carriers "Aurora", "IrAero», S7 Airlines and other well-known Russian companies engaged in air communication with the region's major cities of Russia and foreign countries. Airport capacity is 600 passengers per hour.
Tools and Services
The airport terminal has a full setservices to provide passengers with comfortable service. On the territory of the terminal there are comfortable lounges in the areas of arrival and dispatch of passengers, room mother and child, a left-luggage service, with packing luggage.
Provides voice and visual informationregistration on the ground of flights and baggage control, operate help desks where you can individually get comprehensive information about the movement of aircraft.
Branch offices of banks, post office, Internet. Restaurant, cafe, souvenir boutiques, kiosks selling printed products.
For business class passengers provides a business lounge where you can use office equipment, a meeting room, fax, see the broadcast of TV channels.
Check-in for Business Class PassengersIt starts 2 hours and closes 40 minutes before flight departure. For passengers, the next scheduled flight, check-in starts 3 hours before flight departure.
On the territory of the terminal provided some services for persons with disabilities:
counters for ticket registration and control of luggage
meeting and accompanying paramedic
providing specialized car
specially equipped bathrooms
ramps for the movement in a wheelchair or on a stretcher transport
There is a hotel to rest at the airport. On the forecourt provides for paid and free parking personal vehicles.
Transport
From the "Falcon" to Magadan airport everyhalf hour buses. With the same frequency buses follow back. Also established minibuses traffic, designed for 16 seats. In addition, you can use a city taxi services.
Photos Magadan airport