Magnitogorsk Airport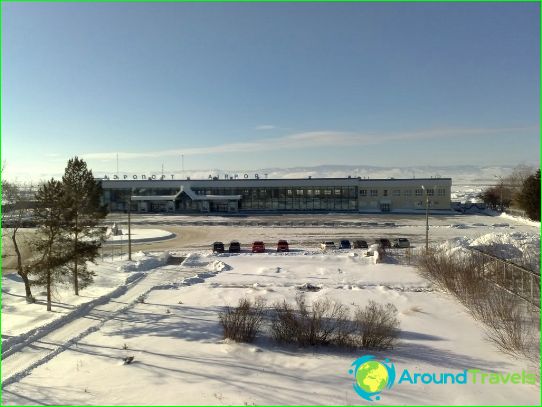 Magnitogorsk Airport is 14kilometers from the city center, in the direction of its western part, in the vicinity of the village Davletova located practically on the territory of the Republic of Bashkortostan. Runway, length of 3.2 kilometers, allows you to take almost all types of aircraft.
Major airlines airport - RussianRusline airline, Aeroflot, Ural Airlines, Ak Bars Aero, and other domestic flights serving the country, as well as Nordwind Airlines airlines operate air services in Antalya, Egypt and other popular tourist country.
History
The first plane landed in Magnitogorsk in1930 on the "green field" prepared by the landing field. A first civil transport began in 1933. The structure of the airport were then landing pad, a U-2 plane and five employees.
Gradually expanding and updating aviamashin Park, the 60-ies of the company commits an air transport to Mineralnye Vody, Aktyubinsk and Moscow.
In 1965, the airport was in MagnitogorskIt relocated to a new location. In early 1970, it was built a new terminal building. Was reconstructed runway substantially expanded the geography of flights. In 1999, the airport received international status.
Today, the airport provides air transport for more than ten areas, including tourism and foreign countries.
Tools and Services
On the territory of the terminal there are two roomsStandby - normal and high comfort for vip-passengers, a mother and baby room with changing table, storage. There is also a hotel with comfortable rooms, ATMs, currency exchange kiosk Rospechat, Internet cafe. On the forecourt provides paid parking Car parking fee is 170 rudders per day. Organized hour security Airport.
Transport
From the airport in Magnitogorsk established movementbuses number 104 and number 142, routes which pass through the city center. By the same route runs a minibus "Gazelle" type №112. In addition, some hotels provide free transfers for guests.
Guests of the city offer their services to the city taxis, which can be ordered by phone or on the parking forecourt.
Photos Magnitogorsk Airport