Omsk Airport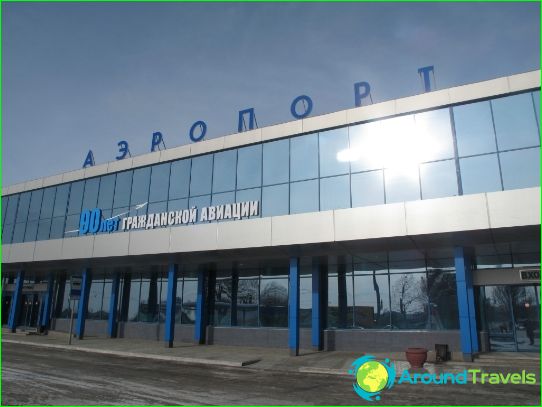 Omsk Airport is located five kilometers fromcity ​​center in the south-west. It is included in the list of best airports in Russia, providing passenger and freight transportation. In addition to civil aviation at the airport in Omsk based aviation and the Russian Interior Ministry. The airport connects the city with other regions of Russia and the countries of near and far abroad. Aircraft flying in Germany and Greece, Turkey and Thailand, and others.
How to get there?
Omsk Airport is located within the city, in the Kirov region. Before it goes to the bus route number 60, with a final stop in front of the airport and in front of the railway station.
Baggage
To the expectation of landing on the flight passedcomfortable in the airport terminals, storage facilities operate around the clock and a cloakroom for coats. Nearby are packing luggage rack, where the suitcase or bag can be packed into a dense protective film that protects belongings from dirt and unintended damage. In addition, the terminal of the airport you can hire a porter, carrying out the transfer of things.
Shops, Cafes & Services
In the waiting areas before and after the check-incafés and restaurants where you can eat, or eat a full meal, and in a coffee cup of tea or coffee, to brighten up the waiting time. In addition, the terminals operate round the clock ATMs, currency exchange offices, as well as companies strut carrying the return value added tax. There at the airport and post office, and a pharmacy, as well as the point of first aid, a comfortable lounge, and stalls with souvenirs and printed materials. Guests of the terminal and passengers are waiting for a variety of commercial shops with a wide selection of products, as well as duty-free shops where you can buy goods tax-free.
VIP-services
For those who prefer extra comfort andwide range of services, the airport in Omsk offers superior recreational areas for premium class passengers, as well as a separate service through the VIP room, where the courteous staff will help with check-in and baggage check-in, and will also offer snacks and drinks. For those who value their time and want to hold a business meeting on the territory of the terminal is a conference room.
Photos Omsk Airport