Airport in Petropavlovsk-Kamchatsky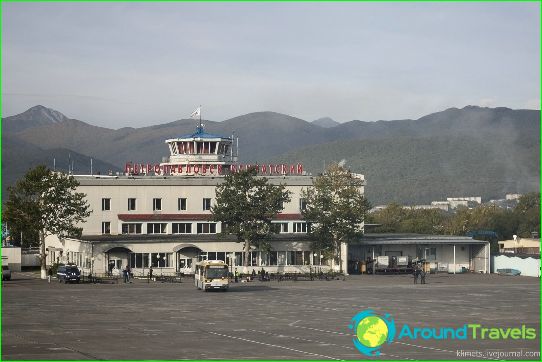 Yelizovo - International AirportPetropavlovsk-Kamchatsky is considered one of the most important aerouzlov region, which provides links to Kamchatka and provides international charter flights to Beijing, Tokyo, Trang, Phuket and Bangkok.
On the airline has two armsartificial runways length of 3.4 and 2.5 kilometers and fortified armobetonom. As well as the length of the runway 224 meters with asphalt covering. This enables the airline to accept aircrafts of all types and sizes, including wide-body airliners.
Daily airport Petropavlovsk-Kamchatskysent flights to Moscow, St. Petersburg, Yekaterinburg, Vladivostok, as well as foreign countries, carried mostly by Russian airlines north wind, Aeroflot, UTair, Grozny Avia, Rusline and others. In total there are more than 30-and.
History
The first flights between Yelizovo started in 30thof the last century. Initially, the airport in Petropavlovsk-Kamchatsky was a member of 248 Squadron Kamchatka. But with the development of the economy in the region took a major expansion of inter-regional air transport, and in 1948 it was decided to develop Yelizovo Airport, as an independent airline.
After considerable reconstruction and modernizationre at the end of the 50s, the airport began regular air transportation in Moscow and Khabarovsk. The rapidly developing and expanding the geography of flights, the airport is already in the mid-80 took heavy aircraft AN-124, A-310 and Boeing widebody.
In 1995, the airport received international status, with the right to carry out charter passenger and cargo flights.
Tools and Services
Small in size, but cozy enoughAirport Petropavlovsk-Kamchatsky has a full range of services for a comfortable passenger service. In the hotel there is the airport area, mother and child room, medical center, storage room with an additional service package luggage.
Created superior conditions for passengers traveling in business class. Passengers with disabilities organized a meeting and support paramedic.
The airport is organized trade periodicals, pharmacy, ATM network.
On the forecourt feature paid and free parking for personal and public transportation.
Transport
From the airport in Petropavlovsk, Elizovo village and other surrounding towns there is a regular movement of buses. You can also use the services of local taxi.
Photos Airport in Petropavlovsk-Kamchatsky