Saransk Airport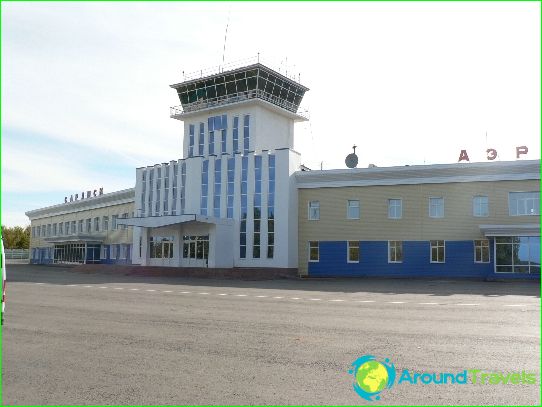 Saransk Airport - the main airport inMordovia republic, situated in the vicinity of the village Luhovka. Runway airline length of 2.8 kilometers, reinforced concrete and equipped with modern light signaling and air navigation system. This allows the airline to take turbojet aircraft Tu-134 and Yak-40.
The main airline is Air HarborRusline company which is carrying out the daily passenger transport in Moscow, St. Petersburg, Sochi, Samara and other cities of Russia. Airport capacity is about 100 passengers per hour.
History
Home aviation in Saransk in the second half of 40-ies of the last century. While air travel was used for civil military airfield Lyambir.
In 1955 Saransk was built civilthe airport in the city, and in 1960, the airline received a new place of deployment in Luhovka village near Saransk, where he is based today.
The largest number of flights in the history of the airport accounts for 1988, the year they were made more than 14-thousand.
Development prospects
Due to the fact that in the year 2018 Mordoviaplanned for the World Cup, Saransk airport began a major reconstruction. In the future, its implementation in the first place is to increase the runway to the size of 3.2 km x 45m and its technical re-equipment. This will allow the airline to take aircraft such as Boeing 737-800 and Airbus A320. Planned as an extension of the apron and the construction of the road to the terminal length of 900 m. These measures will increase the airport capacity to 1,300 passengers per hour.
Near the airport, it planned to build two mini-hotel with 50 seats.
Tools and Services
In addition to the standard set of services submittedpassengers, the airport in Saransk offers individual services for persons with disabilities. At the request of a meeting organized for them and support paramedic, also provided a special car.
The airport is provided round the clock security. On the forecourt provides parking for private vehicles.
Transport
From the airport in Saransk there is a regular movement of buses. In addition, its services are provided by service municipal taxi.
Photos Kostanay Airport