Smolensk Airport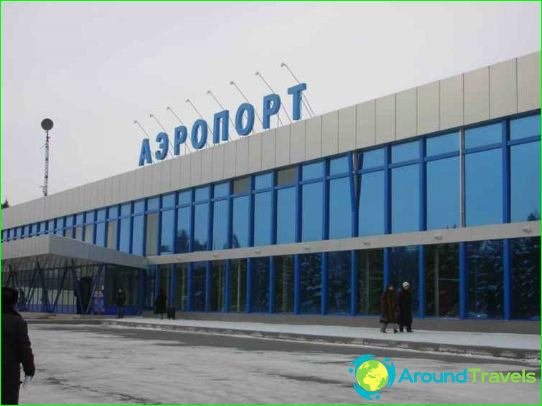 Today, Smolensk city has two airports.
The airport in Smolensk "Yuzhny"
The airport was founded in the beginning of the century. Today, the airport is used as a sport. In 2011, the "South" airport was transferred to the permanent use of the Smolensk Branch of Russian DOSAAF. His main espluatantom and operator is the Smolensk aircraft club "Polet". Also here get permanent dislocation of regional enterprise "Smolenskaerotrans". Initially, the airport in Smolensk "Southern" take aircraft such as the Yak-40, An-24 and lighter vessels with takeoff weight of up to 24 tons. And on the L-410 aircraft carried out regular flights from here in Bryansk, Saratov, St. Petersburg, Moscow, Minsk and other cities of the Soviet Union. But with the collapse of the USSR, air transport does not become profitable, and the airline stopped flying, but was subsequently disbanded.
The airfield in Smolensk "Severny"
Located 3 kilometers north ofrailway station Smolensk. Runway airline has a length of 2.5 kilometers and is capable of receiving aircraft Il-76, Tu-154, as well as lighter planes and helicopters of all types. This airport co-location. In addition to the Russian Air Force units stationed here experimental test team Smolensk aircraft plant. At the end of the first decade, with special permission from the Federal Air Transport Agency, the North Airport are periodically used to receive civilian aircraft.
The airport was founded in 1920, and up to2012 was used as a military airfield. In early 2012, The airline was transferred to the Smolensk administration. Now there is a large-scale reconstruction of the airport. In the near future the company plans to get international status.
In April 2010, the airport has experienced a catastropheairliner TU-154M on board which was attended by President of the Republic of Poland Lech Kaczynski and his wife. All passengers on the plane and crew members aboard were killed. The cause of the tragedy became unfavorable weather conditions and the crew erroneous actions, which at the time was under psychological pressure. The Polish side did not agree with such conclusions MAC, considering such a report prepared by the Russian side.
Photos Smolensk Airport