Syktyvkar Airport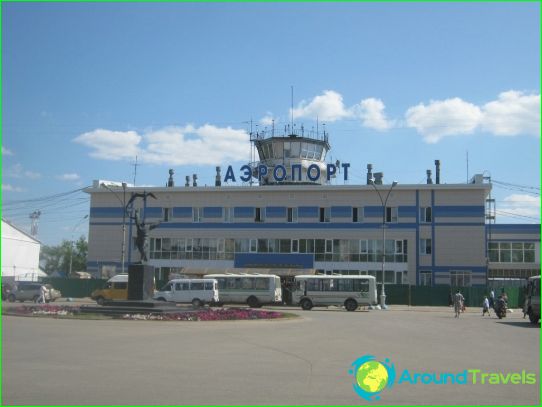 Syktyvkar Airport - the largest airport inKomi, air lines connecting the capital of the republic with Moscow, St. Petersburg, Kazan, Pechora and another with 50 cities of Russia and the countries of near and far abroad. His runway with asphalt concrete pavement has a length of 2.5 kilometers, which allows the company to take wide-bodied aircraft. These include the Boeing 757-200, Boeing 737-800, AN-148, as well as the lighter vessels and helicopters of any type.
The airport has an international status. Its capacity is about 250 people per hour and.
At the moment, on the Russian Government,It addressed the issue of unfreezing the construction of a new airport in Syktyvkar "Sokolivka", the creation of which began in 1980, but due to the crisis, is suspended for an indefinite period.
In addition to the carriage of passengers, the airline carries:
transportirovku mail, cargo (including on the external sling)
transportnoe service in remote areas of the region, as well as the provision of emergency medical care
polety over maloorientiruemoy terrain (tundra), and in the mountains
patrulirovanie oil and gas pipelines and platforms in the open sea, as well as power lines
spasatelnye work
Tools and Services
The international airport in Syktyvkar has twocomfortable and modern terminal with a standard set of services: medical center, a room mother and child, twenty-four hours a left-luggage, post office, ATMs and payment terminals.
For comfortable stay of passengers at the airportThere are cozy lounges, a café, restaurant, hotel, budget and luxury rooms, free internet provided. For Vip-passenger provided a meeting room.
Rospechat stalls and shops with souvenirs also work.
Free car parking is provided at the airport.
Transport
Syktyvkar Airport - one of the few airports in Russia, which is located directly in the center of the city, so to get from here to the destination will not be difficult.
At the train station regularly plycity ​​buses №5 and №5D. Always, at intervals of 15 minutes, minibuses go. You can also use the services of local taxi drivers. A taxi ride will cost about 100 - 300 rubles, depending on the destination. A ticket for the bus and taxi costs 18 - 20 rubles.
Photos of Syktyvkar Airport