Airport Perm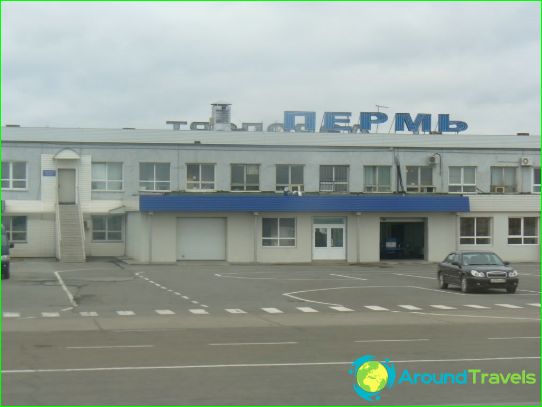 Perm Airport is located eighteen kilometers from the center of the edge of the capital, near the village of Savino, hence it got its official name "Perm (Bolshoye Savino)."
To date, the airport in Perm hasthe only passenger terminal, meets international standards of service and comfort level of passengers, and is able to serve more than a million tourists a year.
Power cargo terminal of the airport is ten thousand tons, there is a temporary storage warehouses, customs clearance is carried out.
History
Start of Civil Aviation of the Perm region, including the airport in Perm, it is necessary at the time of the formation of two hundred and seventh squadron in 1940.
Until 1957 the detachment, numbering 250 persons and aviamashin park in 34 units, based at the airport "Urban slides."
In 1965, on the basis of the new airport has been openedAirport "Perm (Bolshoye Savino)." Its first flight was the flight from "Sverdlovsk - Moscow - Perm" IL-18 aircraft. In the same year it was put into operation a new platform and parking for aircraft.
And in 1967, a welcoming opening of a new terminal building, functioning today.
In 1993, the airport received international status. And today it connects the edge with more than twenty cities of the Russian Federation and CIS countries.
During the summer season here are made regular charter flights to resorts in Turkey, Greece, Bulgaria, United Arab Emirates and others, popular among Russian tourist country.
Maintenance and service
It offers passengers the airport in Perm offers a medical center, mother and child room, currency exchange, luggage storage and ATMs. Always operate a pharmacy and post office.
Like everywhere there are small cafes,a restaurant, several shops with souvenirs, textiles and clothing. There is a superior room with free internet, where you can pass the time waiting for a flight.
Leisure facilities at the airport area, there are severalquality hotels. Such as "Marmalade", "Nicole", "Hostel". There is always subject to availability. A hundred meters from the terminal is "Flight" hotel.
Road interchange
Regularly runs every half an hour in the cityBus route "Airport - Bus." By the same route ply city "bus." Start the movement in 7.00, the end - at 22.30 local time.
You can take a taxi. Prices for travel in a taxi is different, but in general can get away with 450 - 500 rubles.
Photos Perm Airport