Togliatti Airport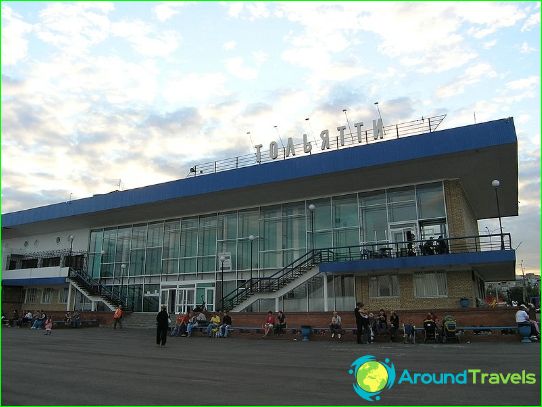 Togliatti Airport is located seven kilometers from the city center towards the northern part of the village Russian Borkovka around.
Until recently airfield time havingrunway length of 810 meters and reinforced asphalt, took the small aircraft types, such as IL-103, L-410, AN-2 and helicopters of all types.
The airport provides services to localair communications, linking remote areas with Togliatti region and some regional centers of Russia, performing maintenance of cargo and passenger air travel. Besides producing Airport coordinating work on basing and refueling aircraft and helicopters had delivered crews meteorological information, to communicate with neighboring airports of Russia.
A small terminal building offered servicespassengers All you need to rest during the flight idle. Comfortable waiting room for a few dozen seats, a mother and child room, luggage storage. A kiosk printing union, post, telephone, telegraph.
Unfortunately, the crisis of the 90s brought to nothing allsmall aircraft Russia. The constant rise in the cost of fuel has made it impossible for the public use of such expensive services like flight for short distances. Today, the share of jet fuel in the ticket price of more than 40%, while in Soviet times, its share was about 20%. And because the airport in Togliatti, as well as many Russian airports, ceased to exist shortly after the Soviet Union collapsed.
Today, part of the company aviamashin sold,most of the disassembled for spare parts, the part disposed of aircraft. And the territory of the former airport of local airlines used for private parking lot of one of the city's companies.
Sport airfield in Togliatti
In the city of Togliatti, there is another, nowacting, the airfield "Athletic Club Togliatti", which offers sightseeing tours in small aircraft, designed for four seats. Also, flights from here are carried out over the river seaplane Che-29 and Th-24. Here you can enjoy extreme sports flying on a single Yak-40.
In addition to tours, the club organizes training courses on management of sport aircraft to obtain qualification certificates.
Photos of Togliatti Airport