Airport in Ulan-Ude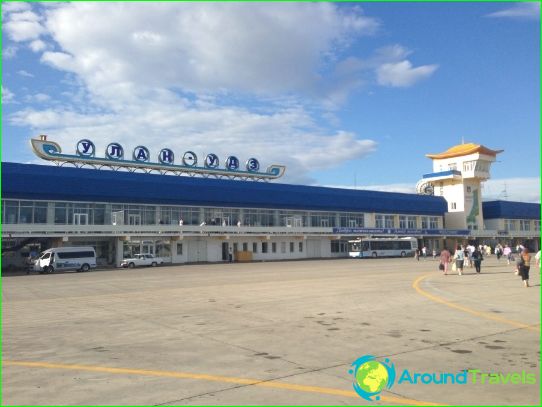 Despite the fact that the airport in Ulan-Ude (Lake Baikal)has international status, he often serves domestic airlines. The airline is located 9 kilometers from the center of the capital of Buryatia in the direction of the eastern part.
Artificial runway,covered with reinforced concrete, it has a length of 2.8 kilometers and can receive any type of aircraft, including wide-body. The capacity of the air harbor is six departures per hour.
History
Created airport in Ulan-Ude falls onearly 20-ies of the last century. While the company has been used mainly to serve remote, inaccessible regions of Buryatia. By the early '90s, with the development of tourism, the airline has expanded the geography of its flights. Today, scheduled air transportation associate the region not only with large Russian cities, but also with the popular foreign tourist countries.
services
Cozy terminal building has allnecessary to create the comfortable stay of passengers. These services are provided comfortable lounges, a mother and child room, medical center, luggage storage. To vip-passengers are superior rooms, where surcharge offer soft and alcoholic drinks. On the territory of the airlines also operate a post office, ATM, currency exchange and offers free Wi-Fi.
Here is a shop with souvenirs made of wood and leather, products of local production, such as fish and pine nuts. You can satisfy your hunger in the airport cafe "Airplane."
Transport
From the airport, the City established the movementvehicles. The bus stop is located on the square next to the terminal building. From here, they go "Gazel" minibus every 15 minutes. All routes are routed through the central streets of the city.
To get to the city center, you can alsousing the services of a transport company "New yellow taxi" with which the airport has concluded a long-term cooperation agreement. Order car can be on the phone while still in the air. The journey time from the airport to the center of the capital of Buryatia will take less than 20 minutes.
paid and free car parking are available for passengers using personal vehicles.
Photos Ulan-Ude Airport