Vladivostok Airport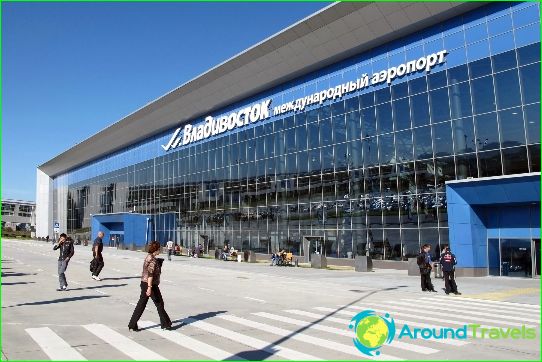 The airport in Vladivostok is enoughfar from the city - in forty kilometers from the city center and just five kilometers from the city of Artem. It is a strategically important point in the air transport system of the country, as it is located at the intersection of air routes between the Far East and the Asia-Pacific region.
How to get there?
The fastest way to get to the airportVladivostok may be a high-speed electric train "Aeroexpress". Travel time is approximately 48 minutes. In addition, there is an alternative - bus service. The route number 107 goes from the airport to the forecourt of the railway station. From the building of the air station, buses depart not only Vladivostok, but also in such settlements as Nakhodka, Ussuriisk and Arseniev.
parking
To arrive at the airport in Vladivostokcar on the territory of the airport complex are several parking lots around the clock, taking cars for storage at different rates. There is an automatic parking on the square in front of the air station building, paid guarded parking lot and a free unguarded car park to the right of entry into the territory of the complex.
Facilities and Services
While waiting for the flight landed, the airport passengers cancomfortably spend time in cafes and coffee shops in the areas of pre- and post-customs control. In addition, on the first floor of the terminal shops "Fish Island" seafood, where you can buy a "seafood" for every taste. The airport in Vladivostok and has a number of shops where you can buy the necessary things in the journey, as well as a kiosk with printed materials, souvenir shops and minimarkets. «Duty Free» boutiques are for those who are flying abroad,. For those who need to perform banking transactions, the office of "Sberbank" is located in the terminal building, and "VTB-24" ATM, "Rosbank" and others.
Baggage
On the ground floor of the terminal isHour luggage storage, where the cost of a single cell is 240 rubles. Next there is a desk and packing luggage in a special protective film that protects things from possible contamination and damage.
Photos of Vladivostok Airport