Airports Russian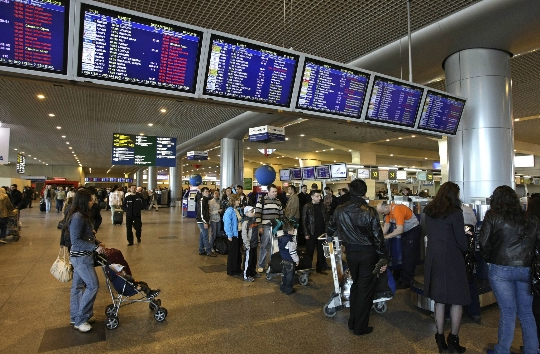 Among the impressive list of Russian airports haveand large and small regional, taking only a few times a week planes from other cities in the country. Foreign visitors arriving via the international air harbor, where the inhabitants of Russia, in turn, go on vacation or on business affairs in dozens of countries and hundreds of cities around the world.
International airports Russia
international status is assigned to the airportRussia, which organized send and receive aircraft from abroad and carried out border and customs control. Such air gate of the country, there are about seventy, but in fact the international board landing everywhere.
The most significant international air ports are located outside the capital and St. Petersburg in the major cities in Siberia, the Urals and the Far East:
Vladivostok is responsible for the Asian direction and takes flights from Korea, China, Hong Kong, Thailand and many domestic airports in Russia.
Novosibirsk is connected by regular and charter flights to Turkey, Cyprus, Vietnam, the Czech Republic, the United Arab Emirates, China and many more countries.
From Krasnodar flying to the UAE, Spain, Turkey,Armenia, Uzbekistan, Austria, Egypt and other countries, and moggut passengers use the services not only domestic air carriers and foreign airlines.
Yekaterinburg offers its residents and guests of the flights to Kazakhstan, Azerbaijan, Egypt, Thailand, the Czech Republic, Turkey and the schedule has dozens of domestic flights in Russia.
metropolitan area
Moscow airports are well known to all those who prefer to spend their holidays in active travel:
At the Airport based airline "Aeroflot" and other participants aviaalyansa SkyTeam.
Domodedovo - the largest international airportRussia and fly away side 82 airlines in nearly 250 cities in the world. Many carriers are among Star Alliance members. The peculiarity of the airport - in the presence of two parallel "vzletok", on which landing and take-off can occur at the same time, since the distance between them is 2 km away.
Vnukovo - the country's largest airport complex, which included - spetsterminal to serve flights of senior management is visiting from other countries.
Transfer and Aeroexpress
In the capital's airport train is adjustedTransfer to Moscow railway stations. The trains depart Domodedovo with Paveletsky station and cover the distance in 46 minutes. At the Airport passenger service operating from Belorussky railway station and takes 35 minutes. Vnukovo served by trains, extending from the Kiev railway station, which is carried out in a way a little more than half an hour. Trains begin to move at 06.00 in all directions.
Tickets available at the box office Aeroexpress train stations, vending machines and on the website. At airports, sale of travel documents is carried out at the entrance to the station.
Photo