How to fly from Chelyabinsk to Moscow?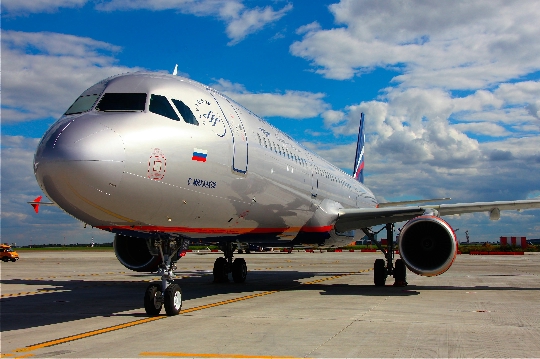 In Chelyabinsk, you'll surely admireAlexander Nevsky church, rest in Gagarin park (in the summer attractions are set here), visited the horse walk, spent time in the entertainment center "Megapolis" (famous gaming zone with attractions, cafes, a cinema, which to play a game of billiards and bowling) and an amusement park, "Forest Adventure" with its unusual tracks, paved the trees. But the holiday is over and you are interested in, how long you will fly to Moscow?
How to fly from Chelyabinsk to Moscow on a direct flight?
Flight from Chelyabinsk to Moscow (the cityshares 1,500 km) takes about 2.5-3 hours. So, using the services of "Ural Airlines", you fly so far to Moscow for 2 hours 35 minutes, "Utair" - 2 hours 10 minutes, "Aeroflot" - 2 hours 20 minutes, "the S7" - 2 hours 40 minutes.
As for the cost of air tickets, on average it amounts to 7600 rubles (expect to acquire more democratic is possible in July, March and April the price of a ticket).
Flight Chelyabinsk to Moscow with change
On the way from Chelyabinsk to Moscow for travelersto offer transplant can make in Arkhangelsk, Minsk, Kazan, Kaliningrad, St. Petersburg - connecting flights can take time 6-15 hours. If you are offered to fly through St. Petersburg, together with "Aeroflot" and "Ural Airlines", you will land at the airport "Sheremetyevo" at 6 hours after the start of air travel (in flight you will spend 4 hours and wait approximately 2 hours).
Select airline
Moving in this direction are engagedThe following air carriers (they will invite you on board the Boeing 737-400, TU 204, Canadair Jet, Let L 140, Airbus A 320-100 aircraft, and others): "Ural Airlines"; "Aeroflot"; "Transaero"; "SwissAirlines", "S7" and others.
Service Chelyabinsk-Moscow flight dealsBalandino Airport (CEK) - the city center and the airport distant from each other by 18 km. Here in the shop you will be able to acquire alcoholic beverages, cosmetics, jewelery, sweets and other goods, a snack in the cafeteria "Ural dumplings - Air", to use computers with Internet access, in case of need to spend time in his mother's room, and the child, and also refer to the employees of the medical center or help desk.
What to do in an airplane?
While you fly is to read a magazine orbook, and think which of the relatives and friends to please decor items from Kasli casting, souvenir knives, malachite casket, articles rhodonite, jasper and lapis lazuli, birch bark products, paintings, decorated with marble aggregate, ie, gifts purchased in Chelyabinsk.
Photo