Kazan Airport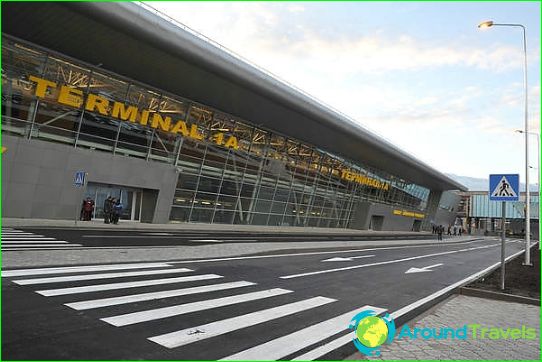 one airport is located in Kazaninternational scale, 26 kilometers south-east of the Republic of Tatarstan of the capital and is known as the city itself - "Kazan". Previously, he was in the city, and in the place where he is now, was discovered only in 1979. Kazan Airport serves as the route of regional lines, and near and far abroad. In addition, the airport carried out flights to Bulgaria, Spain and Greece, Egypt, Thailand and Turkey, charter flights. Interesting fact: the first flight abroad from the airport in Kazan was made in 1987, the plane flew to Berlin. The complex is planned for the terminal, as the airport of interregional and international importance, with an average annual passenger traffic of five million people.
Kazan Airport is not inferior to hisEuropean brethren. Airport Visitors are available round the clock room services of mother and child clinic. You can also use the free Wi-Fi internet service and online check-in. For passengers priority classes available to VIP services, and business services, and visitors to the city airport hotel offers "Flight." For those who arrived at the airport on private vehicles, not far from the main building is parking, accommodating an average of 700 cars.
In the terminal there are also shops, cafesand restaurants. Right in the area of ​​passenger service are a post office, several banks and currency exchange. Baggage can be packaged or put into storage chamber, at an affordable price (200 rubles per bed / day, and the next day - 50 rubles / day), as there exist chamber for storing outerwear (150 rubles per day, then 50 rubles / day).
With the city's airport is connected route Aeroexpress. By the time the road from the train station, located in the city center, to the building of the airport takes about 20 minutes, which saves passengers time. In addition, the terminal connected to the city bus route number 97, whose flights are carried out during the day, from Agropromparka.
Passengers Company "Tatarstan", the selected flightMoscow - Kazan can use the free shuttle from the terminal building next to the metro station "Prospect of Victory". In addition, in the airport building situated representation companies engaged in car rental.
Photos Kazan Airport