Children's camps in Kazan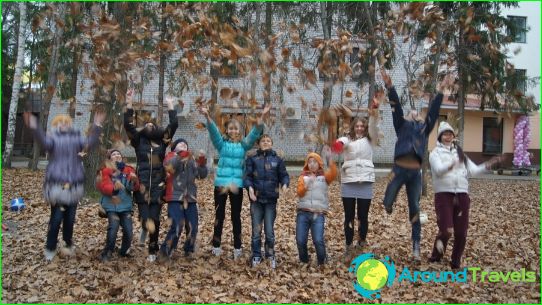 In Kazan, the children's summer vacation - this is an importantan integral part of social policy. Today in Tatarstan republic operates more than 100 suburban children's camps. Basically, they act in accordance with the health and sports programs.
When to go to camp
Children's camps in Kazan invite childrenyear-round. During the summer work camp day stay. Each camp is a temporary set up a team, which usually consists of students from 7 to 14 years. Campgrounds are usually organized outside the city, in an ecologically clean area. Profiled change in recreational camps for children organized annually by the Ministry of Youth and Sport of the Republic of Tatarstan.
Topics shifts are different. Children are attracted to the language, sports, labor and other changes. In Kazan, there are specialized sports camps: "Screen" and "Young Guard". In suburban areas there are more than 23 children's camps, where every year a rest of at least 25 thousand children. Typically, one shift in the camp lasts no more than 21 days. Kazan The climate makes it possible to have a good rest in the summer and winter. It is possible the intense heat in summer and cold - during the winter holidays. However, the weather does not interfere with the children to enjoy high-quality entertainment.
Moderate continental climate is beneficial forChild Health. Kazan - a large city, the environmental situation is not very favorable. Therefore, it is best to send their children to suburban camp, located in areas with clean air. Children's camps in Kazan offers an interesting holiday for children from different age groups. If you do not know what to do with their child during the holidays, buy him a ticket to the camp. Programme of activities for children are very diverse. The boys visited historical sites, museums, theme parks, attractions and so on. D.
Most camps and sanatoriums
Under Kazan has a unique place, where there arerelict trees. Activities at the camp, located in a pine forest - this is the best means to strengthen the health of the child. Health establishments makes it possible to restore power before the new school year. The camps and resorts, which are located on the banks of the Kama River, famous for its quality service. The children are under the supervision of experienced counselors, doctors and teachers. Experts suggest children program development capabilities, hardening and others. Medical treatment includes therapeutic baths, massage, massage shower, a juice bar, sauna, exercise, etc..
Photos of children's camps in Kazan