Excursions in Nizhny Novgorod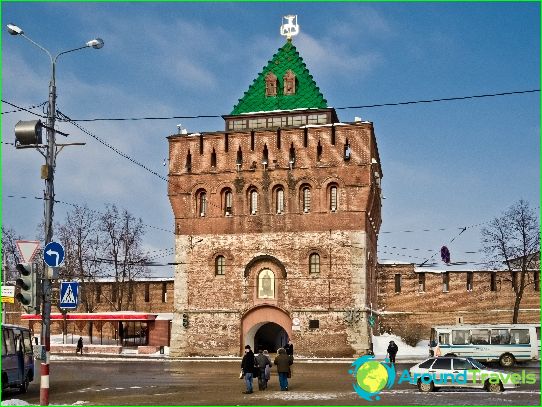 Nizhny Novgorod, as well as many old Russianthe city is at the confluence of two rivers. It connected the water of the Volga and Oka - the two great rivers. Any tourist guides in Nizhny Novgorod will tell an old legend about a fisherman. Two rivers, the sisters united in a common direction and arguing about how to be called their general continued, and in order not to quarrel, the sisters decided, about which one will start singing the first fisherman who came in the morning on the beach and will be referred to the further course of the river. Fisher dragged a song about the Volga, and since then this mighty river and is called, however, any tourist will be able to personally make sure that the one channel in Nizhny Novgorod attracts almost two identical full-flowing river.
the city itself is reminiscent of the old merchantRussia. Yes, it is not particularly fond of Maxim Gorky, whose name has long wore this city. Then, for a while, not really liked and the writer. And now Nizhny Novgorod it still say with quiet love. The city cherish the so-called "Gorky" places - streets, where it spent his childhood bright representative of Russian and Soviet literature. But other streets of Nizhny Novgorod have their own interesting history. Among them, the main is called Great Intercession. It is both the oldest and richest in their times outdoors. This is confirmed by nynestoyaschie low houses of the XIX century, sculpture and stone blocks. Any passer-able here to experience the feeling as if he is walking on the most normal town in Europe.
Nizhny Novgorod beloved artists, becausehere open these types, which is extremely rare to find in other places. The most beautiful panoramas that are viewed with the Upper Volga embankment. Sightseeing tours in Nizhniy Novgorod can confirm this.
And yet Nizhny Novgorod associated with the seasouvenirs and gifts. This way, a very famous fair visitors rushed from nearby provinces. And few know that it is here, in Nizhny originated the famous Khokhloma painting. Equally popular are the old crafts like lace and bone carving.
When the city of sails on the boat, the firstthat greets you - a promenade Chkalov. The monument to the legendary pilot to standing next to a ladder-shaped eights. It is called - Chkalov staircase. It is a kind of calling card of the city.
What is worth seeing in the Lower?
Nizhny Novgorod Kremlin.
Caves Monastery.
Pokrovskaya Street.
Chkalov staircase.
The museum "The locomotives of Russia."
Nizhny Novgorod Drama Theatre. Gorky.
Literary Museum of Nizhny Novgorod.
Museum of Childhood AM Gorky's "House Kashirina."
Apartment Museum AM Gorky in Nizhny Novgorod.
Manor Rukavishnikov.
Photo Tour in Nizhny Novgorod