Children's camps in Samara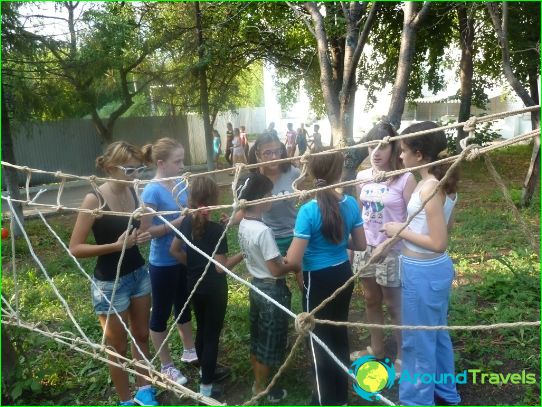 In the Samara region there are a lot of childrencamps, most of which are concentrated near Samara. The nature of these places are very beautiful. In the Samara region has Zhiguli Mountains, Volga River and many attractive places.
Organization of children's camps
Children's camps in Samara submitted 20institutions that operate in the summer. They have time for one season to visit 7000 children. In the country of the regional camp every tenth child gets. On the balance of the city today are such camps as "Volgarenok", "Argo", "Youth", "Dawn", "Soyuz", "Goldfish", "Zhiguli" and "Olympus". These camps is not enough to provide a full summer vacation all comers.
The trend is that the number of children's campsdecreases in the area. Experts say that it is an all-Russian tendency. Organization of children's holiday - a time-consuming affair. In addition, great importance is seasonality. Therefore, many owners prefer to sell the camps, and not to invest in it. This trend has led to the fact that in the Samara region closed the popular camp "Dawn" and "Sea". In the camp in one shift can relax around 500 children. This figure includes not only the children, travelers on budget tours, but the guys who came under permits acquired privately. It is through such permits children's camps can arrange vacation at a decent level.
Children's camps in Samara in the summerThey offer specialized change. For example, military and sport, music, language, spiritual, educational, and others. Besides Samara camps are popular children's camp Togliatti. Among the institutions Samara camp day stay popular, offering a fascinating program. For example, the camp SOzK "Samara". It is a modern sports complex, which is located outside the city limits. It is located in a forested, ecologically clean area. The center is a huge territory where there are such facilities as swimming pool, sports and playgrounds, children's rooms and others. Interesting program and implement other camps. In these institutions children provide the following services:
sports programs, relay races, tournaments and entertainment;
swimming;
a variety of outdoor games;
dancing, pilates;
graffiti;
costumed presentation.
Children's holiday camps in Samara full of interesting events and vivid impressions.
Photos of children's camps in Samara