Where to eat in Suzdal?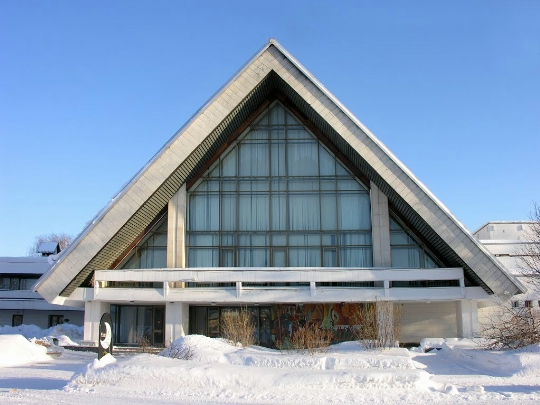 Where to eat in Suzdal? - The matter enforces any vacationer in this city. The hotel - a considerable number of cafes, restaurants, snack bars (the largest number of catering establishments focused on the Market Square and the Kremlin street).
Where to eat cheaply in Suzdal?
Cheaply you can eat in a pancake, tea andvarious eateries. In addition, it should pay attention to the cafe "Balzaminov Yard" (famous Russian folk design and menu). It is worth to try the herring home-salted salmon with lemon, boiled tongue with horseradish, rustic appetizer (a light lunch will cost 300 rubles).
Where to eat in Suzdal tasty?
"Pushkarskaya Sloboda": then you can order a roll with salmon, zucchini and cheese dor-blue, brawn, smoked duck breast, pies, cakes, a variety of salads, orange and cranberry jelly with cranberry sauce.
"Refectory": the interior of this restaurant is decorated in Russian style, and meals are prepared according to old recipes from natural products. So, here you will be offered to taste the dumplings with wild boar meat, sturgeon royally stuffed with porcini mushrooms, rolls along the hussar of the pheasant meat.
"Russian meal": this restaurant will please you with a varied menu - it is worth to try tomatoes stuffed with cheese or mushrooms, salad "Rus" salad "Olivier" with salmon, herring tradesmen, sturgeon caviar, fish, dorado, roasted on the grill, lamb, medallions of turkey with cranberry-orange sauce.
The restaurant "Merchant": in this place you can relax in one of the four halls ( "Nobility", "White Stone", "Burgher", "Stamp" with a pool table) and serves traditional Russian dishes.
"Restaurant": in this restaurant's menu you will find samolepnye dumplings, chicken and mushroom soups, pies with various fillings, juice and other delicious dishes and drinks.
Gastronomic tours of Suzdal
Be sure to try Suzdalmead. This can be done in the tasting rooms in the mall, located in front of the Saviour Monastery Evfimievsky and in close proximity to the Museum of Wooden Architecture. Here you can taste about 10 varieties of the drink with the taste of juniper, mint, spices, limes, horseradish. As snacks can be enjoyed urinating chokeberry, apple and pickles.
Suzdal - a city which is famous not only for its sights and memorable places and establishments where you can taste traditional dishes of Russian cuisine.
Photo