Tyumen Airport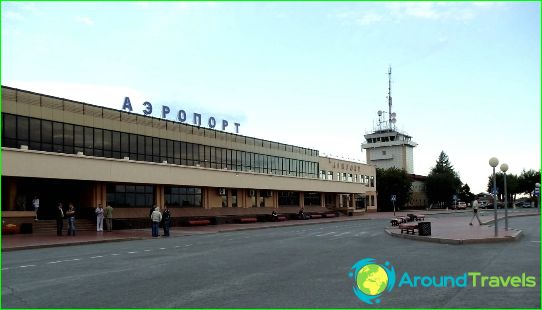 Tyumen Airport is an internationalaerouzlom and is called "Roshchino". It is located outside of the city, 13 kilometers from the center to the west. From here there are regular flights connecting Tyumen with other major Russian cities, as well as countries in Europe and the East.
Transport infrastructure
The city and the airport in Tyumen route connects the P-401,moving on which you can get to the airport complex by taxi, private cars or buses. When traveling by car, be aware that when leaving the city on the ring have to go to the third Congress. If it was decided to use the services of public transport, routes number 87 go to Tyumen, 10 and 141. The average travel time from the city - 10-15 minutes.
Parking
Since in today's world, the car isthe main means of transportation, the airport in Tyumen offers drivers service free and paid parking on the territory of the airport complex. The first 15 minutes of parking in the paid parking are free the first hour - 100 rubles, and all subsequent - 200 rubles. Long-term parking is paid at the rate of - 700 p / day.
Baggage
Tyumen Airport offers camera servicesstorage and packing of luggage to passengers to spend the time before the check-in comfortably. Nearby, on the racks packaging experts less than a minute to pack luggage in a special dense film that protects things from dirt and damage, and tampering.
Shops and cafes
Kiosks are located in the airport terminal withprinted materials, souvenir shops and minimarkets offering essential goods. In addition, the airport opened bank branches and ATMs around the clock, as well as currency exchange offices and VAT return items - Tax Free. The ground floor has a first aid station, post office and pharmacy. To visitors and passengers can satisfy your hunger and relax before the flight, the air station opens the door to cafes and restaurants where you can enjoy European and Russian cuisine.
Photos Tyumen Airport