Tours in Tyumen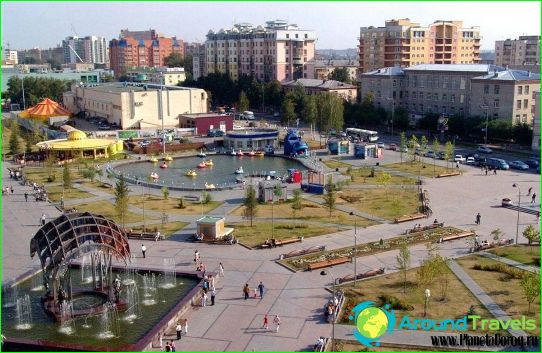 Tyumen called the first Russian city in Siberia,which dates back to ancient times Khanate Chingi Tour in the XIII century. The coat of arms of the city depicts a beaver and fox supporting azure heraldic shield topped with a crown of gold, and the origin of its name, there are many versions. Modern Siberian city is interesting for its cultural objects of federal significance and thermal springs, and because tours in Tyumen are gaining popularity among the fans of trips to his native land.
City this winter
The climate in the first Russian Siberian city of close tosharply continental. It is characterized by cold winter and hot in the southern summer. In the middle of January the temperature can reach -40, but the air is dry, but because the cold is transferred easily enough. Summer heat comes in May, when the air is heated to a stable 20 day. By July there comes a real southern heat and the temperature can reach 35 degrees.
Thermal springs in Siberia
The real miracle for participants in winter toursTyumen becomes visit local hot springs. They are located a few kilometers from the city and the water has a beneficial effect on the human body. Take natural bath can be cold even in January, because the temperature of the water in the natural baths does not fall below 36 degrees.
There are several places in the Tyumen region,where arranged spa resorts of local importance. The equipment, the price of a visit and conditions in them may be different, but tours in Tyumen "water" are still much cheaper than a trip to Carlsbad or Baden-Baden.
Briefly about the importance
Direct flights from the capital and other citiesRussia accepts the international airport "Roshchino". Travel time from Moscow is about three hours. Trains depart from Yaroslavsky, Kursk and Kazan railway stations of the capital, and arrive in Tyumen after about 30 hours.
Getting around the city is easiest by shuttle bus or taxi, and get to the hot springs can be on the shuttle bus.
One of the main architectural attractions, which is recommended to visit the participants of the tour in Tyumen, - Ascension, St. George's Church of the XVII century, built on the parishioners.
Photo