Ufa Airport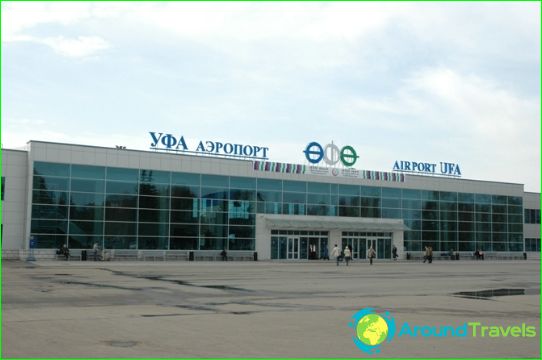 In Ufa, there is only one airport - InternationalAirport "Ufa" (Bashkir - Өfө halyҡ-ara airports). It is the largest-sized passenger airport in the Volga Federal District.
Just two airport runways,however, usually only the first is used, which is located close to the terminal. The second band is considered to be enhanced: it is made of cement concrete, and its length is more than 3.7 kilometers. This band was built in Soviet times, and served as a backup for reusable space transportation system "Buran". Now the band is rarely used - only if you want to take a super-heavy aircraft (such as the AN-124).
Domestic flights are served at Terminal 1, whereIt presents all the necessary equipment. Terminal 2 was built in 2001, specifically to serve international flights. At the moment, there are 4 terminals telescopic gangway, and two platforms, on which the passengers are taken by bus to the aircraft.
Interestingly, in 2013, the airport in Ufa maintains technically the class A-check Boeing aircraft, which reflected a significant technical development of the airport.
Airport Ufa attached to airlines"Arch", which is the largest Bashkir Airlines, along with "Bashkir airlines". "Arch" offers flights to Kazan, Nizhny Novgorod, Yekaterinburg, Perm.
Getting to the airport is easiest by busor vehicle. From Ufa center are some bus services to the airport. The bus stop is located in front of the terminal of international airlines on the forecourt.
It is very important what is being offered at the airportfull medical care. There is a medical center, and the nearest hospital in Ufa is located 25 kilometers from the airport. Also, pharmacy works in the airport.
There is a business lounge, in fact accessible to everyonepassengers who pay to stay there. Other pleasant services - beauty and massage rooms, hairdresser, laundry, mail, mother and child room, a petrol station and a car park near the airport, there are also car-care center, where you can carry out car repairs. Supplemental information in the airport issued in three languages ​​- Russian, English and Bashkir, all these languages ​​are dictated and audio ads.
Photos of the airport in Ufa