Yekaterinburg Airport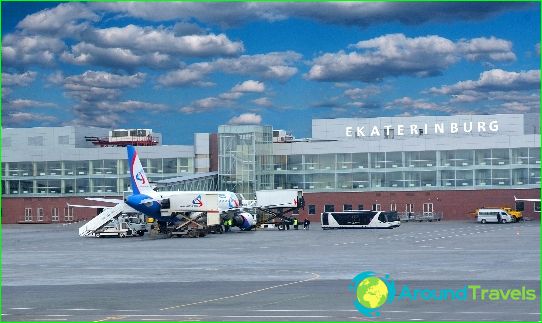 The international airport in Yekaterinburg isthe name of "Koltsovo" and is the fifth largest and the volume of passenger traffic in Russia. The largest air port connects the city Yekaterinburg with a hundred cities around the world forty flights of Russian and foreign airlines. To get to Koltsovo Airport of Yekaterinburg train station is on the regular electric train, bus and minibus. Before the airport terminals there is a free parking area for short-term parking of private cars and taxis. In addition, in the territory of the terminal there is a paid parking and VIP-parking.
In order to stay at the airport wascomfortable and consistent level of its European counterparts, in the terminals are equipped with comfortable recreation areas and waiting, opened the door of cafes, restaurants, coffee houses and shops. In addition, the airport in Yekaterinburg provides a full range of required services such as first aid, pharmacy on the territory of the airport, as well as a room mother and child, which parents can use the kitchen area with a microwave, fridge and children's chairs, bedroom or game. In every terminal you can find exchange offices, ATMs, carrying cash advance, with souvenir stalls and bookshops and flower stalls.
At the airport Koltsovo is widely represented, and the spectrumVIP services, including business rooms, superior rooms, and a separate terminal "premium" class. Customers are guaranteed help of qualified personnel during registration and customs control, as well as a good time during the voyage expectations. Restaurant chef pleases passengers a variety of meals and snacks, and the luxury car class takes to the gangway of the plane or meet him.
In addition, in Yekaterinburg Airport offersservice "wedding certificate", which includes the administration of a honeymoon through the VIP terminal and a photo shoot, which can be done at any convenient time for the newlyweds.
Photos Yekaterinburg Airport